NASA Morpheus Completes Tethered Flight With Test of Hazard Avoidance System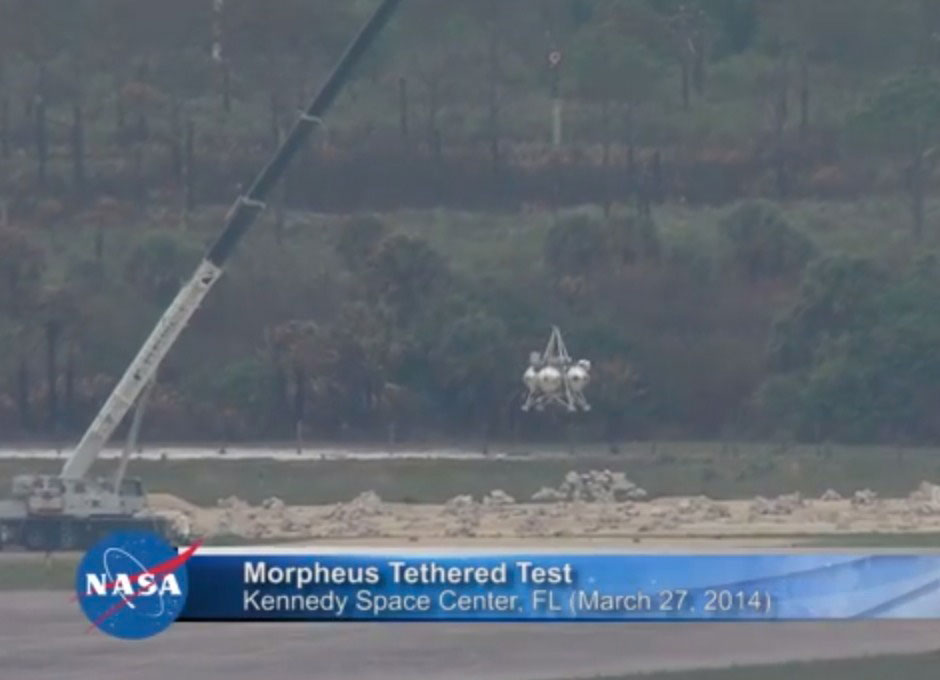 The Morpheus lander tried out a sophisticated hazard avoidance system March 27 during a flight test conducted with the unmanned lander suspended from a crane on a tether on the north end of the Shuttle Landing Facility at NASA's Kennedy Space Center in Florida.
The prototype lander has completed several free flight tests showing it could control itself through a takeoff, flight and landing. This test was performed to verify the lander's recently installed autonomous landing and hazard avoidance technology (ALHAT) sensors and integration systems would operate as planned. With the system confirmed, mission planners will begin working toward a free flight with Morpheus using the ALHAT system to steer past a field of boulders to a safe landing area in a test field.