NASA ISS Mission Control Interview for the Digital Learning Network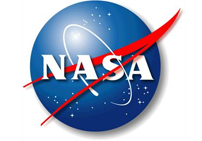 NASA Johnson Space Center (JSC) Scientific Communications Analyst Amelia Rai answers questions from 11th grade student participants of the NASA Women in STEM High School Aerospace Scholars program at JSC during a NASA Digital Learning Network (DLN) interactive broadcast.
NASA DLN broadcasts are connecting students around the country with the live mission operations being conducted by the International Space Station Flight Control Team. ISS flight controllers, astronauts and scientists answer student's questions about living and working in space, how the Houston mission control center operates, and a wealth of other topics related to Science, Technology, Engineering, and Mathematics.