CAPSTONE Moon Mission – Challenges, Lessons Learned
NASA's Moon mission mouthful, the Cislunar Autonomous Positioning System Technology Operations and Navigation Experiment – thankfully called CAPSTONE for short – is operating in a Near Rectilinear Halo Orbit (NRHO).
Launched on June 28, 2022 aboard a Rocket Lab Electron booster from the company's launch complex 1 in New Zealand, the microwave oven–sized CubeSat weighs a modest 55 pounds.
CAPSTONE's on-duty assignment is evaluating the unique NRHO, the desired locale of the still-to-come cislunar Gateway space station. That outpost is to shore up long-term human return to the Moon's surface, allowing crews to access the lunar south pole – an early priority zone for the Artemis program.
Advanced Space of Westminster, Colorado owns and operates CAPSTONE for the entirety of its mission. Price tag for the mission is roughly $30 million, according to NASA.
Troubleshooting
It has not always been smooth sailing for the tiny craft.
For example, CAPSTONE recovered from an anomaly early in its trek, with mission operators eventually regaining orientation control of the vehicle. They continue to mitigate issues with a balky thruster valve.
Since troubleshooting that issue, then entering the NRHO, the spacecraft has executed six orbit maintenance maneuvers, with controllers carefully monitoring its fuel use.
While the mission plan was originally to do a maneuver roughly once a week (every NRHO), Advanced Space reports that the higher burn threshold has reduced the number of maneuvers executed. That being the case, the company adds, CAPSTONE is demonstrating the robustness of its station keeping strategy in NRHO.
Lessons learned
"These six months have been filled with challenges and many lessons learned, many that will be utilized to enable key future missions," said Bradley Cheetham, chief executive officer and president of Advanced Space.
Cheetham told Multiverse's SpaceRef that, with over 160 days of demonstrating successful operations in the NRHO, the spacecraft is spearheading what it means for future innovation and exploration in cislunar space.
"As we approach the six-month mark in May, the CAPSTONE mission team will continue to implement experimentation plans with CAPSTONE to enhance future lunar operations and missions," Cheetham added. "We will use the lessons CAPSTONE has taught us to continue to enable the sustainable exploration, development and settlement of space."
Built-in tolerance
Advanced Space reports that suspected radiation impacts on the craft, likely spurred by increased Sun activity, have put CAPSTONE's system to the test. The diminutive spacecraft "continues to demonstrate resilience in the face of challenges."
As designed, the probe has built-in tolerance to endure blasts from the Sun that can trigger upsets in onboard electronic gear.
"This design work has been repeatedly validated over the past couple of months," Advanced Space explains in a statement.
CAPSTONE has operated successfully through lunar eclipses, another challenging situation for the spacecraft's thermal and power systems.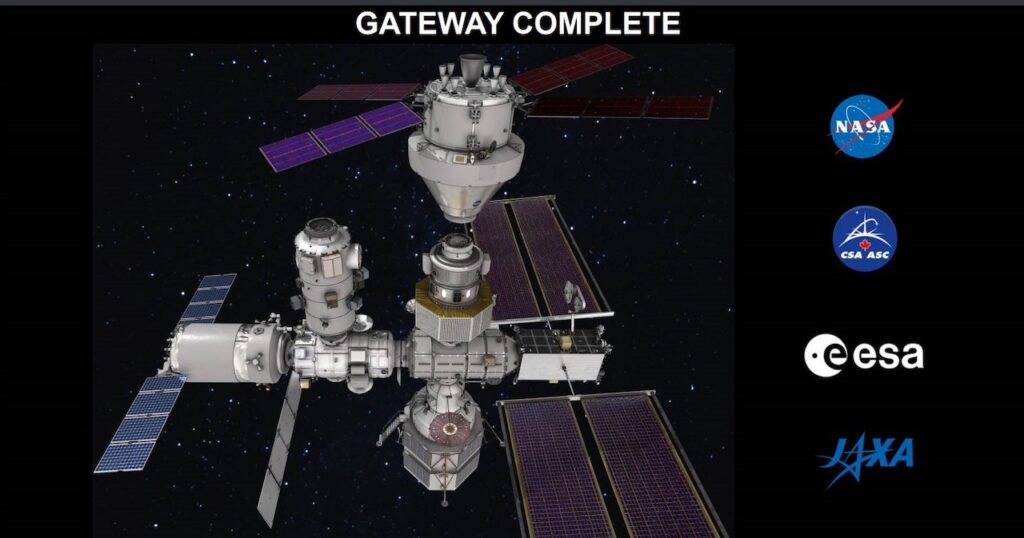 Two-spacecraft crosslink
A work-in-progress for CAPSTONE is to communicate directly with NASA's veteran Moon-circling spacecraft, the Lunar Reconnaissance Orbiter (LRO). Data obtained from this two-spacecraft crosslink can measure how far CAPSTONE is from LRO and how fast the distance between the two varies. That can gauge CAPSTONE's position in space.
A first attempt in January was unsatisfactory, with software updates to CAPSTONE developed and patched into the CubeSat.
On April 7th, the relative positioning of the CAPSTONE and LRO spacecraft were favorable for a crosslink at a much-reduced range compared to previous attempts.
"Data collected by the LRO spacecraft demonstrated a strong signal and performance consistent with signal lock from LRO on the CAPSTONE generated signal," Advanced Space reports, adding that the mission team is currently working to process telemetry and make out if the crosslink measurements were collected as expected.
"These design and operational lessons learned are being captured to support future crosslink activities at the Moon," Advanced Space reports.
In taking on and surmounting the mini-spacecraft's operational challenges, "it is a clear demonstration of the expertise, patience and resolve of the entire CAPSTONE mission team," Cheetham told SpaceRef.
What lies ahead?
In May, CAPSTONE approaches the end of its 6-month primary mission; it then transitions to a year-long enhanced mission phase. At that point, the CubeSat will still have significant fuel left over, with Advanced Space possibly considering additional operations if systems remain up and operating.
Upcoming for CAPSTONE is the start of showcasing a Chip Scale Atomic Clock, in collaboration with the Jet Propulsion Laboratory and its Deep Space Network. Clock data will be fed into the Advanced Space-developed Cislunar Autonomous Positioning System (CAPS).
CAPS has previously been verified on the CAPSTONE flight computer. This new input of atomic clock-derived information is expected to not only boost the maturity of CAPS, but also push forward the knowhow to implant future satellites with the onboard smarts to autonomously run spacecraft systems.