Major NASA – Google Announcement Planned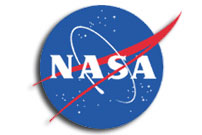 Editor's update: NASA Ames Schedules Briefing to Discuss Google Agreement
"NASA Ames Research Center hosts a media briefing Monday [18 December 2006] to discuss a major announcement involving Google, Inc."

Editor's update: While this announcement will still happen, NASA ARC PAO now says it has been delayed until a date that has been "mutually agreed upon by NASA and Google."

Editor's note: NASA and Google will be making a joint announcement of a new collaboration tomorrow (Friday) at NASA Ames Research Center at Moffett Field, California.
Among other things, the collaboration will focus on an agency-wide project whereby NASA imagery and data will be translated into formats that will facilitate its wider distribution outside the agency.
From what I have learned, this announcement will unveil a NASA/Google collaboration that is rather unique – indeed exciting. This agreement represents a significant advance for how the agency might collaborate with the private sector in the future – specificially as to how the agency takes its vast collection of data and imagery and makes it more easily available to the world. Among the details of this new cooperative project, Google will be contributing funding to support NASA employees – and not just at ARC – but at other NASA centers as well.
Message from the ARC Center Director: Kick-off Event for Google-NASA Collaboration on Friday
"All members of the Ames community interested in the collaboration between Google and NASA are cordially invited to a kick-off event on Friday, Dec. 15, at 5:30 p.m. in the Exploration Center outside the main gate. A number of representatives from Google will be attending the event, which will feature a brief overview of the collaboration. Light food and beverages will be provided."