With Clearing Weather, Tanking of Space Shuttle Endeavour Begins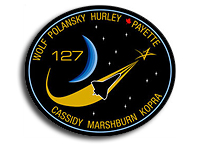 After a delay due to bad weather in the area, the launch team gave a "GO" for fueling of the external tank. Tanking operations should begin shortly.
Launch is scheduled for 5:40 a.m.
The 16-day mission will feature five spacewalks and complete construction of the Japan Aerospace Exploration Agency's Kibo laboratory. Astronauts will attach a platform to the outside of the Japanese module that will allow experiments to be exposed to space.
The STS-127 crew members are Commander Mark Polansky, Pilot Doug Hurley and Mission Specialists Dave Wolf, Christopher Cassidy, Tom Marshburn, Tim Kopra and Canadian Space Agency astronaut Julie Payette. Kopra will join the space station crew and replace Japanese astronaut Koichi Wakata. Wakata will return to Earth on Endeavour to conclude a three-month stay at the station.