The NASA G.I.R.L.S. Mentoring Project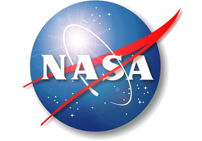 NASA is looking for the next generation of scientists, engineers and innovators. To jump start the future of potential explorers, [email protected] has created a mentoring project that offers a one-of-a-kind experience for middle school girls. Participants will get to explore the possibilities of a career in the fields of science, technology, engineering and mathematics.
The project will feature one-on-one mentoring from women working at NASA. Participants will complete online lessons with their mentors while virtually connected through Skype or Google Chat.
Applicants must be U.S. citizens in grades 5-8 or home-school equivalent. The mentoring project will take place over a five-week period during the summer.
Applications are due June 15, 2012. The NASA G.I.R.L.S. website and social media accounts will be updated when application submission is opened! For more information on how to follow along on Twitter or Facebook, go to http://women.nasa.gov/get-involved.
For more information and to register online, visit http://women.nasa.gov/nasa-g-i-r-l-s/.
Email any questions about this opportunity to [email protected]