The Center for Gulf Studies Summer Speaker Series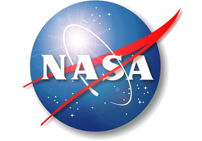 The INFINITY Science Center in Mississippi invites the public, both young and old, to meet some of the leading researchers in the world studying the Gulf of Mexico. INFINITY is hosting the First Annual Center for Gulf Studies Summer Speaker Series. These lectures will take place each Monday at 11 a.m. CDT through August. The lectures are free with paid admission to the INFINITY Science Center.
Researchers associated with the Center for Gulf Studies will discuss what they are learning and discovering about the Gulf and its importance to our living, playing and working in and around its waters. Next week's lecture on June 24, 2013, will include a discussion titled "Forget Predicting the Weather; Try Predicting the Oceans!" led by Dr. Bob Arnone.
For more information, including a full list of upcoming lectures, visit http://www.visitinfinity.com/news-events/1958/