Teachers Touch the Sky: An Astronomy Workshop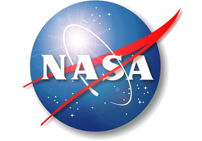 Space science is inherently interesting to students, less threatening to teachers than some other sciences and interdisciplinary in nature. These features make it the ideal vehicle for teaching basic scientific concepts to children in a concrete and captivating manner.
In August 2012, NASA's Jet Propulsion Laboratory, or JPL, in Pasadena, Calif., will host a one-week educator workshop for teachers of grades 3 through 9. Attendees will learn about NASA education materials, including hands-on activities based on current projects in astronomy and space science at JPL, with a special focus on NASA's current Dawn Mission to the asteroid Vesta. Participants will take a field trip to JPL's Table Mountain Observatory, tour JPL's facilities and to talk to real scientists about their work.
Registration for this workshop closes on June 15, 2012.
For more information and to download the workshop application, visit http://www.jpl.nasa.gov/education/index.cfm?page=273.
Please direct questions about this workshop to Dr. Bonnie Buratti at [email protected]