Statement of NASA Spokesman David Weaver Regarding Commercial Space and Inspiration Mars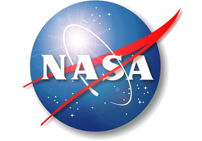 NASA is facilitating the success of the U.S. commercial space industry, opening up new markets and supporting the creation of good-paying American jobs — all on a path to send humans to Mars. The agency is developing its most powerful rocket to date, getting ready for a test flight of a crew capsule that will take astronauts farther into space than ever before and planning an ambitious mission to capture, redirect and explore an asteroid. We have a robust Mars exploration program with important science missions, such as Curiosity and MAVEN, to help us better understand the Red Planet. Every one of these activities is laying the groundwork for future human missions.
At the same time, the American commercial space industry is on the rise, with multiple firms competing to explore space and create economic growth opportunities here on Earth. Two American companies have started cargo resupply operations to the International Space Station, and NASA has issued a ground-breaking request for proposals to certify private U.S. companies to fly astronauts to the space station.
NASA has had conversations with Inspiration Mars to learn about their efforts and will continue discussions with them to see how the agency might collaborate on mutually-beneficial activities that could complement NASA's human spaceflight, space technology and Mars exploration plans. Inspiration Mars' proposed schedule is a significant challenge due to life support systems, space radiation response, habitats, and the human psychology of being in a small spacecraft for over 500 days. The agency is willing to share technical and programmatic expertise with Inspiration Mars, but is unable to commit to sharing expenses with them. However, we remain open to further collaboration as their proposal and plans for a later mission develop.