Space Adventures to Announce Lunar Mission Developments and Orbital Spaceflight Outlook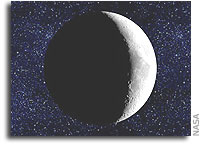 WHAT: As we celebrate the 10 year anniversary of Dennis Tito's pioneering orbital spaceflight, please join Eric Anderson and Richard Garriott as they outline the future of private exploration and announce new developments regarding the company's circumlunar mission.
Space Adventures, the only company that has provided human space missions to the global marketplace, became world renowned on April 28, 2001 with the launch of Dennis Tito, the first privately-funded spaceflight participant. Since then, the company has launched six other individuals to space.
WHO: Eric Anderson, Chairman of Space Adventures
Richard Garriott, Vice-Chairman of Space Adventures and 1st Second Generation American Astronaut
WHEN: Thurs., May 5
2:30 p.m. (EDT)
RSVP: Please reply to this e-mail or contact Stacey Tearne at +1 202 256 7917 to request dial-in information.