ROSES-13 Amendment 17: Appendix A.35, The GLOBE Implementation Office FAQ and delay of due dat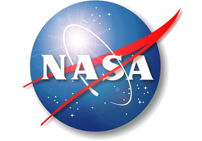 The Global Learning and Observations to Benefit the Environment (GLOBE, http://www.globe.gov) Program is an important element of NASA's commitment to promoting science, technology, engineering, and mathematics (STEM) education among the youth of the United States and worldwide and to enhancing its international collaboration through the peaceful use of space. The Earth Science Division of NASA's Science Mission Directorate solicits proposals for an organization or a consortium of organizations to host the GLOBE Implementation Office and collaborate with NASA in the implementation of GLOBE, with the objective of strengthening the programmatic support for GLOBE and enhancing the value of GLOBE to its worldwide community of Partners, Students, Teachers, and Scientists (referred to as the GLOBE community hereafter).
This Amendment delays the proposal due date for Appendix A.35, The GLOBE Implementation Office, to allow proposers to review the FAQ that has been posted on the NSPIRES web page for Appendix A.35. Proposals are now due August 9, 2013.
On or about July 8, 2013, this Amendment to the NASA Research Announcement "Research Opportunities in Space and Earth Sciences (ROSES) 2013" (NNH13ZDA001N) will be posted on the NASA research opportunity homepage at http://nspires.nasaprs.com/ and will appear on the RSS feed at: http://nasascience.nasa.gov/researchers/sara/grant-solicitations/roses-2013
Questions concerning Appendix A.35, The GLOBE Implementation Office, may be directed to Ming-Ying Wei, Earth Science Division, Science Mission Directorate, NASA Headquarters, Washington, DC 20546-0001. Telephone: (202) 358-0771; E-mail: mwei@nasa.gov.