Review of NASA's Internal Controls for Awards with Small Business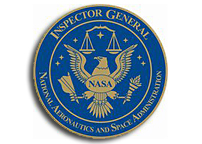 The Small Business Act (the Act) authorized Federal agencies, including NASA, to "set- aside" contracts for small business firms or for small business owners who are members of socioeconomically disadvantaged groups. The Act established Government-wide programs to help small businesses obtain a fair proportion of Government contracts and created the Small Business Administration (SBA) to oversee the small business procurement process across Federal agencies. In fiscal year 2010, NASA obligated approximately $16.5 billion in procurements, $1.2 billion of which was obligated in 5,513 small business contracts to acquire a variety of supplies and services such as sensors, flight tests, software licenses and support, and training.
Because small business firms may lack experience in Government contracting, there is a risk of firms proposing costs that are unallowable by the Federal Acquisition Regulation (FAR) or that firms could be ineffective in meeting contract performance requirements. Consequently, the programs supported by these small businesses are vulnerable to risks of unfair and unreasonable contract prices, substandard contractor performance, and fraud and abuse. In January 2012, the SBA issued guidance that described risks from fraud schemes common to small business programs. For example, a business official may falsely certify that the firm meets eligibility criteria as a small business or for a specific program such as socially and economically disadvantaged small business, woman-owned small business, or service-disabled veteran-owned small business.4 The false certification could allow an otherwise ineligible firm to obtain a benefit or Government contract unfairly.
We initiated this audit to determine whether NASA implemented controls to manage risks of unfair and unreasonable contract prices, substandard contractor performance, and fraud and abuse by small business contractors. To accomplish our objectives, we identified 626 small business awards made by NASA during fiscal year 2010 with individual values from $100,000 to $650,000. The total value of the 626 awards was approximately $160.7 million. From these, we statistically selected a random sample of 67 with a total value of approximately $17.5 million. Details of the audit's scope and methodology are in Appendix A.