Report of the FAA Commercial Human Spaceflight Workshop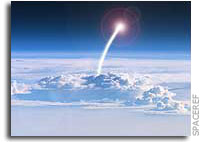 Executive Summary:
President Obama's proposed budget for 2011 directs NASA to transition the role of transportation provider for low earth orbit to commercial space companies. In support of this initiative, the Federal Aviation Administration Office of Commercial Space Transportation conducted a workshop on August 4-6, 2010, to collect information on what business environment could allow for the development of a successful commercial human space transportation industry. This report documents the output of that workshop.
The workshop discussions demonstrated that no traditional business case exists that would allow companies to support near term orbital human transportation as fully commercial activities, utilizing company investment and servicing commercial customers, at a price point that can reasonably be expected to generate true commercial sales. This is true because there is insufficient market, including both government and non-government customers, to repay the steep investment required. However, if government interests are considered broadly (including stimulating economic growth and ensuring the health of the vital space industrial base) there may be a non-traditional "business case" that serves both national needs for access to low earth orbit and the needs of the nascent commercial industry.
Despite some optimistic claims to the contrary, there is little evidence of a commercial human orbital market at the current price point of orbital space flight. Although a few individuals have purchased commercial flights on Russian spacecraft, their ticket price only had to cover the marginal cost of a fully developed system supported by a stable government business base. No such system or government business base exists in the US, and when amortization of development costs and fully-loaded operational costs in a new start program are accounted for, the per seat cost soars to a price point which makes a commercial market vanishingly small. However, the workshop identified several approaches and considerations that may bring the price point down to a level where a commercial market can develop.
Because government leaders are not typically expert in business finances, the workshop sought the wisdom and insight of relevant industry leaders. It provided them the opportunity to share their company's view of what will be required to both incentivize their participation and give them a reasonable opportunity to be financially successful. Seven companies participated in the workshop with each given 90 minutes to present its views privately to the panel.