Release of NASA Early Stage Innovations (ESI) Appendix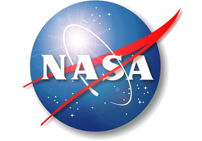 NASA is seeking proposals from universities for early stage technology development that will support the agency's long-term plans for human exploration of Mars and scientific study of our solar system and beyond.
The Early Stage Innovations NASA Research Announcement calls for innovative space technology proposals that could benefit NASA's space program, other government agencies and the greater aerospace community.
"We are looking for innovative ideas where top researchers from U.S. universities can help solve the toughest space technology challenges as we look to begin our journey to pioneer our solar system," said Steve Jurczyk, associate administrator for the Space Technology Mission Directorate at NASA Headquarters in Washington. "The areas of focus we selected align with our Space Technology Roadmaps, which reflect the National Research Council's review of these roadmaps."
Only accredited U.S. universities may submit proposals under this solicitation. Notices of intent to submit proposals to the Early Stage Innovations Appendix of NASA's Research Announcement, "Space Technology Research, Development, Demonstration and Infusion 2015," are due June 12. The deadline for submitting final proposals is July 10.
The proposals may cover transformative space technologies in different fields, including planetary exploration capabilities, such as payload technologies for assistive free-flyers and robotic mobility technologies for the surfaces of icy moons. They may also cover material science, such as discrete cellular materials assembly, repair and reconfiguration, and computationally guided structural nanomaterials design.
Other topics could include optical communication for space using integrated photonics, atmospheric entry modeling development using data from the first flight test of NASA's Orion spacecraft in December 2014, and high voltage power management and distribution electronics for space applications.
The agency expects to make approximately 12 awards this fall, with total award amounts of as much as $500,000. Research and development efforts will take place over two to three years.
To view the announcement and information for submitting proposals, visit: http://tinyurl.com/NASA-15ESI
For more information about NASA's investments in space technology, visit: http://www.nasa.gov/spacetech