Preparing DSCOVR for Launch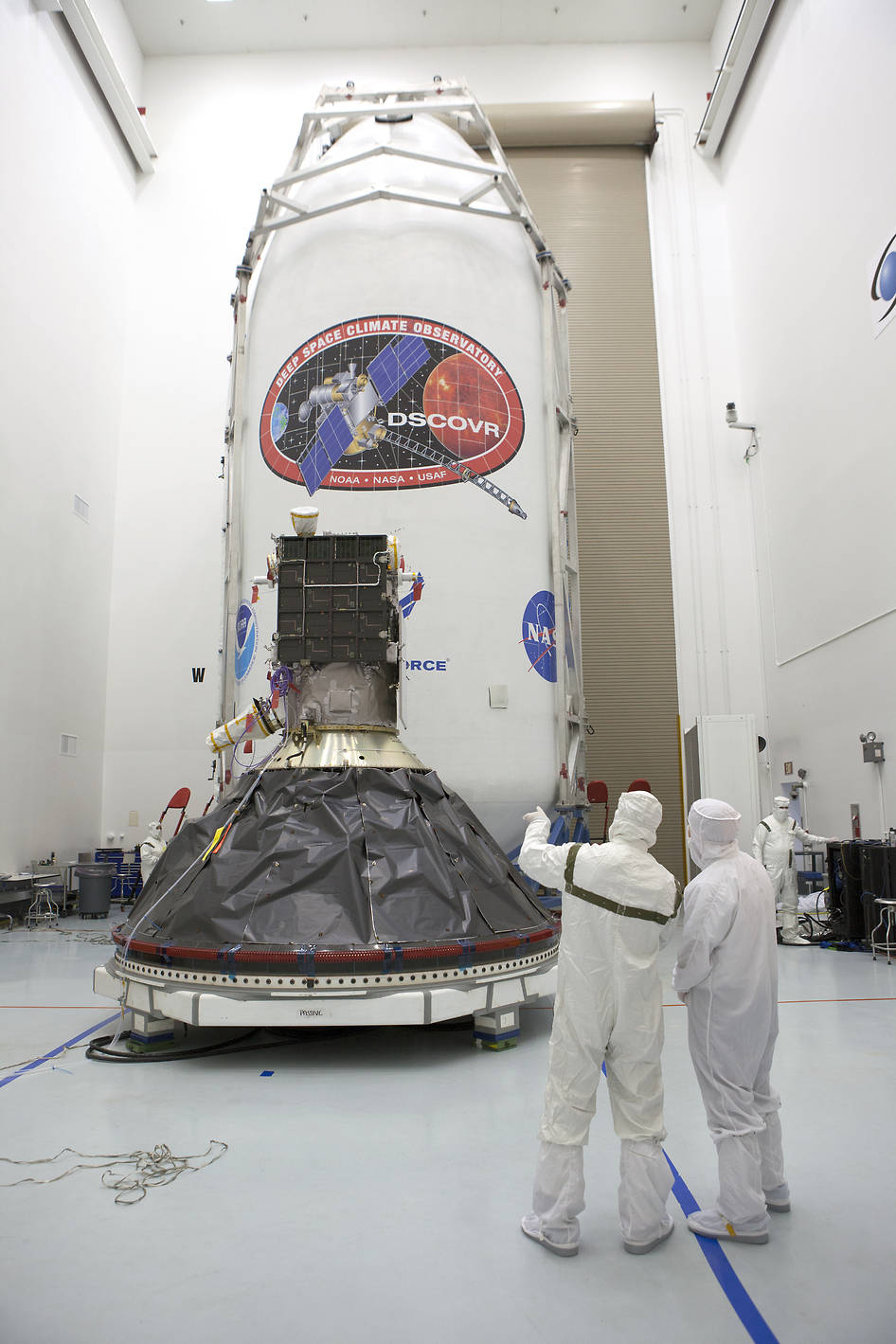 Preparations to launch NOAA's Deep Space Climate Observatory spacecraft, or DSCOVR, near completion in the Building 1 high bay of the Astrotech payload processing facility in Titusville, Florida, near NASA's Kennedy Space Center.
DSCOVR is a partnership between NOAA, NASA and the U.S. Air Force. DSCOVR will maintain the nation's real-time solar wind monitoring capabilities which are critical to the accuracy and lead time of NOAA's space weather alerts and forecasts. Launch is targeted for no earlier than Feb. 8 aboard a SpaceX Falcon 9 v 1.1 launch vehicle from Cape Canaveral Air Force Station, Florida.
For different photo sizes, visit: http://mediaarchive.ksc.nasa.gov/detail.cfm?mediaid=71616
For all of NASA Kennedy Space Center's DSCOVR photos, visit: http://mediaarchive.ksc.nasa.gov/search.cfm?cat=278
To learn more about DSCOVR, visit http://www.nesdis.noaa.gov/DSCOVR.