OIG Audit of NASA's Cooperative Agreement with BioServe Space Technologies – University of Colorado at Boulder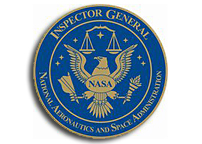 We found BioServe spent cooperative agreement funds for their intended purposes and identified no questioned costs. However, we identified weaknesses in BioServe and NASA internal controls as they relate to the administration and management of the cooperative agreement. Specifically, BioServe requires an additional $520,000, or about 36 percent, more than the approved budget in order to complete development, delivery, integration, operations, and launch of the bio lab units and $75,000, or 15 percent, more to complete the multi-well plates.In addition, current project plans have BioServe delivering the products about 16 and 10 months, respectively, beyond the original schedule. These cost overruns and delays occurred because BioServe and NASA underestimated the complexity of the development effort and failed to identify all technical requirements when negotiating the cooperative agreement and because BioServe did not track and compare actual expenditures to approved project budgets. In our judgment, additional efforts are needed to better identify and price technical requirements and account for costs in this agreement. Failure to address these concerns increases the risk of cost and schedule overruns in the existing and any future cooperative agreements with BioServe.
To reduce the risk of further cost and schedule overruns, we recommended the Associate Administrator for Human Exploration and Operations in coordination with the Assistant Administrator for Procurement ensure NASA and BioServe do a better job identifying and understanding technical requirements when negotiating the cooperative agreement and the Agency improves its process for evaluating proposed costs so that approved budgets better approximate actual expenditures. In addition, we recommended the Associate Administrator require that, for all future awards, BioServe separately account for and report expenditures incurred for each project. Finally, we recommended the Associate Administrator monitor actual performance against the cost and schedule milestones NASA and BioServe negotiated for the remaining deliverables on the bio lab and multi-well projects.