Notice of Availability/RFI: Potential Industry Interest: Use of NASA JSC Facility for Purpose of Establishing a JSC Acceleration Center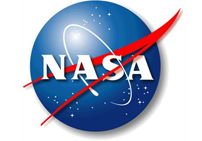 Synopsis – Jul 21, 2011
General Information
Solicitation Number: N/A
Reference Number: NOA-RFI-35-SOPD-AO-1
Posted Date: Jul 21, 2011
FedBizOpps Posted Date: Jul 21, 2011
Recovery and Reinvestment Act Action: No
Original Response Date: Aug 22, 2011
Current Response Date: Aug 22, 2011
Classification Code: X — Lease or rental of facilities
NAICS Code: 927110 – Space Research and Technology
Set-Aside Code:
Contracting Office Address
NASA/Lyndon B. Johnson Space Center, Houston Texas, 77058-3696, Mail Code: BJ
Description
The National Aeronautics and Space Administration (NASA) Johnson Space Center (JSC) is seeking to identify potential industry interest in an agency real property asset located at JSC in Houston, TX for the purpose of establishing a "JSC Acceleration Center". This announcement describes a NASA asset that is currently underutilized as a result of the transition from the Space Shuttle Program (SSP) to the future mission activities authorized by Congress in the NASA Authorization Act of 2010.
No solicitation exists; therefore, do not request a copy of thesolicitation. The purpose of this NOA/RFI is to determine industry's level of interest in establishing a JSC Acceleration Center located within the facility as noted above. This NOA/RFI is not to be construed as a commitment by the Government nor will the Government pay for any information solicited. Since this is a NOA/RFI, no evaluation letters and/or results will be issued to the respondents.
Instructions for Responses: Potential users interested in the described JSC asset shall submit statements of interest electronically, via e-mail, to the primary Point of Contact (POC) listed below. The statement of interest shall consist of a one page summary and additional pages of supporting detail as needed. Responses shall contain a minimum font size of 12.
To facilitate a prompt review, the one-page summary shall clearly identify facility use and planned utilization of assets in support of the intended purpose noted previously. The one page summary shall include: (1) Company information. Specify organization name, address, primary POC and telephone number, business size and type, and product or service line. (2) Assets. Identify the specific asset requirements and their proposed use. (3) Timetable. Identify when the assets are needed for the proposed use and for what duration. Responses are required no later than close of business (COB) August 22, 2011. Information received after this date will only be considered if deemed in the Government's best interest.
Please reference this NOA/RFI in any response. Respondents are cautioned to mark any information confidential that is considered proprietary by the respondent. All electronic responses should be sent to the POC, identified below, with the message line "Response to JSC Notice of Availability dated July 21, 2011." Any questions you may have are to be submitted in writing, via email, no later than COB August 4, 2011 to the POC listed below.
Here is more information about this request.
http://procurement.jsc.nasa.gov/NOA-RFI-35-SOPD-AO-1/FINALb-Proposed-NOA-RFI-for-Bldg-35-2.doc
Point of Contact
Name: David C. Leestma
Title: Dir Technology Transfer & Commercialization Office
Phone: 281-483-3222
Fax: 281-483-4146
Email: david.c.leestma@nasa.gov