New Educational Materials Available at NASA.gov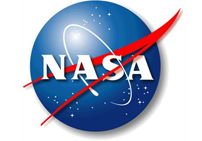 The Educational Materials section of NASA's Web site offers classroom activities, educator guides, posters and other types of resources that are available for use in the classroom. Materials are listed by type, grade level and subject. The following items are now available for downloading.
Women in STEM High School Aerospace Scholars Flier — Grades 9-11
WISH wants female high school juniors to participate in a pilot project. Beginning with an online collaboration in fall 2010, selected applicants will compete to participate in a summer 2011 workshop at NASA's Johnson Space Center in Houston. There they will work alongside female NASA engineers and interns and collaborate in hands-on activities in science, technology, engineering and mathematics. The WISH Flier explains how to apply.
http://www.nasa.gov/audience/foreducators/topnav/materials/listbytype/WISH_Flier.html
Human Exploration Project Series — Grades K-12
This series of curricular units focus on themes that NASA engineers and scientists — as well as future generations of explorers — must consider when planning future human explorations into space. This includes such themes as Energy and Power, Transportation and Lunar Plant Growth Chambers (the STS-118 Design Challenges).
http://www.nasa.gov/audience/foreducators/topnav/materials/listbytype/HEP_Engineering.html