NEEMO 16 Science Under Pressure Challenge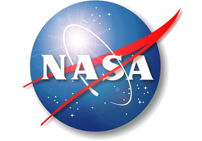 A team of NASA aquanauts is taking part in a two-week mission living underwater as part of the NASA Extreme Environments Mission Operations, or NEEMO, 16 Expedition. The crew is living in the Aquarius underwater habitat off the coast of Florida. This habitat maintains an atmospheric pressure that is about 2.5 times that of pressure at the surface. This sets the stage for a unique environment for science experiments!
For one week during the mission, the crew will conduct experiments proposed by educators and scientists from NASA, the European Space Agency and the Japan Aerospace Exploration Agency. These experiments will see if simple, everyday tasks, such as blowing a bubble or operating a remote-controlled device, will be more difficult at a higher pressure environment.
A different experiment of the day will be announced daily during the challenge. NEEMO fans are invited to predict the outcome of each experiment. Followers should focus on whether the experiment will yield different outcomes at the surface-level environment versus the increased pressure environment of the Aquarius habitat.
Experiments will take place each day from June 14-21, 2012. To learn more, visit http://www.nasa.gov/mission_pages/NEEMO/NEEMO16/sup.html.
Questions about this challenge should be directed to Wendy Watkins at [email protected]