NASA's Management and Utilization of the International Space Station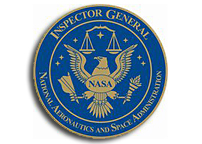 WHY WE PERFORMED THIS AUDIT
For the past 20 years, the International Space Station (ISS or Station) has served as a platform for humans to learn about living and working in space. NASA's original vision was that the Station would conduct biological and materials research, demonstrate American leadership in space, forge international cooperation, and lead to the commercialization of low Earth orbit. To date, the ISS has accomplished many of these goals by serving as a unique, on-orbit laboratory to study the health effects of space travel on humans and demonstrate new technology – work critical to enable humans to travel deeper into space. However, maintaining and supporting the ISS consumes approximately $3-$4 billion annually, about half of NASA's annual human spaceflight budget.
The President's fiscal year (FY) 2019 budget request proposes ending direct Federal funding of the ISS beginning in 2025. If that timetable remains unchanged – an unlikely outcome in light of substantial and bipartisan congressional opposition – NASA would need to manage its remaining time aboard the ISS extremely efficiently in order to complete as much health and human performance and technology-related research as possible. In late March 2018, NASA submitted an ISS Transition Report to Congress that laid out the Agency's plan to transition the Station to commercial operations; however, in light of congressional response to that proposal, the Agency also will need to consider other options, including extending ISS operations until 2028 or beyond. And, at some future point, NASA will need to dispose of the Station via a controlled destructive reentry into the Earth's atmosphere.
In this audit, we assessed NASA's progress in maximizing utilization of the ISS to accomplish its human exploration objectives and evaluated the options and challenges associated with a transition to commercial operation, potential extension, and the Station's eventual retirement. In meeting these objectives, we interviewed Agency officials, analyzed ISS documentation, reviewed contract and cost data, and visited ISS mission operations at Johnson Space Center.
WHAT WE FOUND
NASA plans to continue using the ISS to mitigate the human health risks and technology gaps related to long-duration human spaceflight. As of February 2018, the Agency forecasts that research for at least 6 of 20 human health risks that require the ISS for testing and 4 of 40 technology gaps will not be completed by the end of FY 2024 when funding for the Station's operation is scheduled to end. In addition, research into 2 human health risks and 17 technology gaps is not scheduled to be completed until sometime during 2024, which increases the risk that even minor schedule slippage could push completion past the end of that fiscal year. This is due in part to difficulties with characterizing and mitigating the health risks and, for technology demonstrations, obtaining the required funding and on-orbit research time. To address these issues, NASA may be forced to choose among a variety of options, including extending ISS operations past 2024, relying on alternate testing methods (i.e., non-space-based), or accepting higher levels of risk for future crewed deep space missions.
In anticipation of the end of direct Federal funding for the ISS in 2025, NASA is beginning to develop plans to transition the Station to commercial operation. However, based on vehement congressional opposition to this timetable, the Agency likely will also need to consider other options including extending ISS operations until 2028 or beyond. And at some future point, NASA will need to dispose of the Station via a controlled destructive reentry into the Earth's atmosphere. Transitioning the ISS to private operation under the timetable currently envisioned presents significant challenges in stimulating private sector interest to take on an extremely costly and complex enterprise. Based on our audit work, we question the viability of NASA's current plans, particularly with regard to the feasibility of fostering increased commercial activity in low Earth orbit on the timetable proposed. Specifically, we question whether a sufficient business case exists under which private companies will be able to develop a self-sustaining and profit-making business independent of significant Federal funding within the next 6 years. Likewise, any extension of the ISS past 2024 would require continued funding in the neighborhood of $3-$4 billion annually to operate and maintain the Station – a significant portion of which could otherwise be redirected to develop systems needed for NASA's cislunar or deep space ambitions. In addition, extending the Station's life would challenge NASA to manage the risks associated with continued operation of the Station's aging systems and infrastructure. Furthermore, any extension will require the support of NASA's international partners, whose continued participation hinges on issues ranging from geopolitics to differing space exploration goals. Lastly, at some future date NASA will need to decommission and deorbit the ISS either in response to an emergency or at the end of its useful life. However, the Agency currently does not have the capability to ensure the ISS will reenter the Earth's atmosphere and land in a targeted location in the South Pacific Ocean.
WHAT WE RECOMMENDED
To ensure NASA is positioned to complete or develop viable alternatives to its critical human health research and technology demonstration projects, and to provide for a safe transition and disposition of the ISS, we recommended that the Associate Administrator for NASA's Human Exploration and Operations Mission Directorate (1) to the extent practicable, establish plans for additional one-year missions to the ISS; (2) ensure development of a contingency plan for each human health risk not scheduled to be mitigated prior to 2024, such as identification of alternate testing platforms, impact of health risks for astronauts, and impact to the mitigation schedule; (3) develop a contingency plan for each exploration-enabling technology demonstration not scheduled to be fully tested by 2024, such as identification of alternate testing platforms, impact to technical risk of exploration systems, and impact to the technology demonstration schedule; (4) complete all end-of-mission critical systems and open work related to nominal and contingency deorbit operations; and (5) develop options for obtaining supplemental emergency deorbit propellant support from U.S. commercial vehicles. In response to a draft of this report, NASA management concurred with our recommendations and described planned corrective actions. We consider the proposed actions responsive for all five recommendations and will close them upon verification and completion of those actions.