NASA's Launch Support and Infrastructure Modernization: Commercial Space Launch Activities at Kennedy Space Center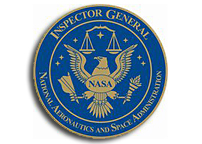 WHY WE PERFORMED THIS AUDIT
For more than 40 years, the Kennedy Space Center (Kennedy) has served as the launch site for NASA's most storied space exploration programs, including Apollo and the Space Shuttle. The largest of four Federal spaceports in the United States, Kennedy features two launch complexes, including Complex 39 with Launch Pads A and B. In anticipation of the Space Shuttle Program's retirement, Kennedy began to transition from a complex used solely for Government launches to a multiuser spaceport hosting both Government and commercial launches to reduce the cost of maintaining assets associated with the Shuttle Program for which NASA had no immediate need while encouraging development of the commercial space industry.
As part of this transition, Kennedy officials identified 23 underutilized assets suitable for lease to commercial partners ranging from launch pads to runways to Space Shuttle support buildings. In April 2014, Kennedy agreed to lease Launch Pad 39A to Space Exploration Technologies Corporation (SpaceX), one of two companies awarded a contract in September 2014 to develop commercial crew transportation services to the International Space Station and with whom NASA has a $1.6 billion contract for cargo deliveries to the Station.
In this audit, we examined Kennedy's efforts to become a multiuser spaceport. Specifically, we assessed whether NASA has controls in place to enable full and open competition for underutilized Kennedy property and whether it effectively mitigated barriers that could inhibit private companies from operating at the site.
WHAT WE FOUND
We found Kennedy has made progress in its effort to become a multiuser spaceport with the Center having leased or in the process of leasing approximately half of the 23 underutilized assets. However, because NASA lacks clear guidance regarding soliciting and awarding lease agreements, Kennedy has not consistently provided interested parties with information regarding how Center officials would choose among prospective tenants. Provisions in the Federal Acquisition Regulation (FAR) designed to ensure fair and open competition when Federal agencies acquire goods and services do not apply when NASA makes underutilized assets available for lease. Although NASA guidance provides that lease agreements should be "competed as appropriate," it includes few specifics beyond this general admonition. Accordingly, Kennedy's solicitation process for leasing its underutilized assets has evolved over the years. For example, in a Notice of Availability concerning the Orbiter Processing Facility 3 in which NASA processed the Space Shuttles post-flight and the Parachute Processing Facility in which Shuttle parachutes were cleaned and repaired, Kennedy provided a general description of the properties but did not explain the criteria it would use to evaluate proposals. In contrast, a 2013 Announcement for Proposals concerning Launch Pad 39A included evaluation factors and more closely tracked the type of information typically found in a FAR-based solicitation.
We also found NASA clearly stated its evaluation criteria and provided reasonable justification for leasing Pad 39A to SpaceX, but that Kennedy's initial approach when soliciting interest in the facility and inconsistent communication with potential tenants engendered confusion. In our judgment, improved guidance on how and when to use competition for leasing coupled with improved communication with prospective tenants would help the process run more smoothly and lessen any perception of favoritism.
In addition, we found Kennedy faces growing competition from commercial spaceports operated by non-Federal entities. Indeed, in September 2012, Space Florida submitted to NASA a proposal on behalf of the state of Florida requesting transfer of approximately 150-200 acres of Kennedy property in the area generally known as Shiloh with the goal of creating a commercial spaceport at the Center's doorstep. NASA responded that while it supports Space Florida's efforts and would be willing to discuss making land available, the Shiloh property continues to serve the Agency's long-term mission requirements and therefore Kennedy does not consider it excess property available for transfer. Specifically, Kennedy officials contend the land serves as a buffer zone between NASA operations and local communities and is a potential site for future mission requirements. However, when we inquired about the issue Kennedy personnel were unable to provide any details as to the need for the buffer zone or information about specific future missions involving the property.
Commercial companies we spoke with identified four main constraints to operating at Kennedy: (1) possible conflicts between their operations and Federal missions, (2) the time consuming and bureaucratic nature of the Center's safety review process, (3) issues with getting personnel timely access to facilities, and (4) difficulty obtaining services such as specialized launch support equipment or technical consulting. Although Kennedy has taken steps to address these issues, company officials continue to express concern, noting that although these constraints have not yet deterred them from conducting business with Kennedy, this may change as the commercial space industry grows and additional non-Federal launch sites become available. Accordingly, the better Kennedy can position itself now as a commercial-friendly launch site, the more competitive it will be in the future.
WHAT WE RECOMMENDED
In order to ensure competition in the leasing process and address issues that may discourage commercial companies from leasing Kennedy property, we made three recommendations. In response to a draft of this report, NASA management concurred with our recommendations and described the corrective actions the Agency plans to take. We consider management's comments responsive; therefore, the recommendations are resolved and will be closed upon verification and completion of the proposed corrective actions.