NASA's Electronic Professional Development Network Offering Podcasting Course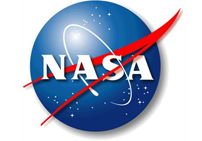 Are you a K-12 teacher of STEM disciplines? Are you looking for a way to enhance your instructional skills, meet your professional development goals, or find new and exciting resources to use in your learning environments?
Then NASA's Electronic Professional Development Network is for you!
NASA's Learning Environments and Research Network and the Georgia Institute of Technology have teamed up to create the ePDN, a new initiative dedicated to preparing teachers to engage their students in STEM (science, technology, engineering and mathematics) through the use of NASA-developed learning materials and resources.
The NASA ePDN Application Process is available for:
Engage & Educate — Podcasts In the Classroom — Designed for all teachers in grades K-12 who are new to podcasting. In this course, participants will examine how podcasts can be integrated in the classroom and develop skills in using software tools to create, organize, and integrate podcasts in STEM areas using NASA resources.
Apply Here!
The ePDN offers:
* Free certificate programs (52 hours) in robotics, mathematics, Earth/space science and technology integration.
* Flexibility to take individual courses within a certificate or to take the entire certificate program, both for CEU credit.
* Resources that teachers can use in the classroom or for personal development.
For more information on the ePDN, visit www.nasaepdn.gatech.edu.