NASA's Cost Estimating and Reporting Practices for Multi-Mission Programs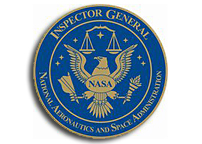 WHY WE PERFORMED THIS AUDIT
NASA has a long history of groundbreaking accomplishments but has struggled to establish credible cost estimates for some major acquisitions; particularly, human space flight missions, which are comprised of multiple programs with numerous deliverables like rockets and spacecraft stretching over many years. As a result, Congress and other stakeholders lack meaningful visibility into the complete costs of NASAs major acquisitions. Without adequate transparency, it is difficult for stakeholders to hold the Agency accountable for these large, years-long expenditures of taxpayer funds. To its credit, NASA has acknowledged the need for increased transparency of cost and schedule in its deep space exploration missions.
We initiated this audit to assess NASAs life-cycle cost estimating and reporting practices and policies for major programs with multiple deliverables. Specifically, we examined whether NASAs program management approach provides the necessary transparency and accountability for performance to the Agencys external stakeholders, and whether NASAs processes for estimating, tracking, and reporting life-cycle cost and schedule are adequate for these major program acquisitions. To complete our work, we assessed NASAs cost and schedule estimating and reporting practices for compliance with federal law and NASA policy; examined the estimates and commitments of certain major human exploration programs; and interviewed numerous Agency officials.
WHAT WE FOUND
Congress is not receiving the federally mandated cost and schedule information it needs to make fully informed funding decisions for NASAs multi-mission programs. Specifically, for the programs supporting Artemis, the Agencys return-to- the-Moon and ultimately to Mars effort, NASA is circumventing required cost and schedule controls by categorizing certain production costs as operations costs when, in our opinion, they should be categorized as development costs. When the Constellation Program was cancelled in 2010, Congress directed NASA to continue development of several major components, including the rocket, crew capsule, and ground launch infrastructure. Without clearly defined missions for these major items, NASA only made cost and schedule commitments to Congress to demonstrate the initial capability of each system. The three separately-managed programsthe Space Launch System (SLS), the Orion Multi- Purpose Crew Vehicle (Orion), and Exploration Ground Systems (EGS)will provide the primary components for Artemis missions, the first of which is scheduled to launch no earlier than May 2022. Even though NASA has multiple Artemis missions planned, it has not adjusted the three programs life-cycle cost estimates or commitments to account for future missions. The result is incomplete cost estimates and commitments for these programs and missions.
We raised questions with the Agency's recent update to NASA Procedural Requirements (NPR) 7120.5F, NASA Space Flight Program and Project Management Requirements, which establishes the requirements, life-cycle processes, and procedures by which NASA formulates and implements space flight programs and projects. Rather than resolving the major shortcomings with the Agencys cost estimating and reporting practices, the recent policy amendments formalized known deficiencies as acceptable management practices. NASA had previously stated that it intended to establish new policies and procedures that would provide additional transparency for major programs with multiple deliverables and unspecified end points. Instead, it codified its poor cost estimating and reporting practices in a new policy that fails to comply with Title 51 of the United States Code, which requires the Agency to annually provide an estimate of the life- cycle cost for major programs, with a detailed breakout of the development cost and program reserves as well as an estimate of the annual costs until development is completed. The policy also weakens NASAs ability to account for some risks in programs consisting of multiple projects, a situation that may affect cost and schedule if risks are unidentified in the estimates. Furthermore, the revised policy will not adequately address several open NASA Office of Inspector General (OIG) and Government Accountability Office (GAO) recommendations regarding incomplete and missing cost estimates and the corresponding baseline commitments for programs supporting Artemis missions.
Congress, NASA OIG, and GAO have identified longstanding problems with the completeness and credibility of NASAs life-cycle cost estimates for major acquisitions. Ultimately, NASA is not providing full visibility into its investments as it begins a multi-decade initiative to transport humans to Mars at a cost that could easily reach into the hundreds of billions of dollars. Because the programs that support these exploration missions are still in their early development stages, it is critical that NASA establish credible and complete cost and schedule estimates.
WHAT WE RECOMMENDED
In order to ensure that all major programs and activities are reported to Congress in accordance with Title 51 of the United States Code, National and Commercial Space Programs, we recommended the Chief Financial Officer, in coordination with the Associate Administrators for the Exploration Systems Development and Space Operations Mission Directorates (1) estimate, track, and report ongoing production costs for all major programs, such as SLS and Orion, as development costs and not as operations costs; (2) include in the next Major Program Annual Report (MPAR) to Congress the estimated baseline life-cycle cost and schedule for each Artemis mission; (3) should NASA elect to estimate, track, and report life-cycle costs for major programs or activities by component rather than by mission, include estimates for each component in the MPAR and provide Congress a cost estimate, outside of the MPAR, for each Artemis mission currently planned; and (4) develop a formal process by which a risk-based probabilistic analysis is conducted to cover the global and interdependency risks of major programs and projects when those individual programs and projects are required for the successful implementation of a mission. Furthermore, in order to ensure that all major programs or activities are reported to Congress in accordance with Title 51, we recommended the Chief Engineer (5) establish procedural requirements to report full life-cycle cost and schedule for all major programs should NASA elect to estimate, track, and report baseline costs for major programs or activities by component rather than by mission; (6) review NPR 7120.5F and update it as necessary to ensure compliance with laws and regulations and recommendations 1 through 5, as well as ensuring definitions of terms, such as capability and life cycle, are consistent with those established in federal statutes and other NASA policy documents; and (7) establish procedural requirements for a risk posture analysis to ensure that major programs supporting multiple missions identify and estimate the cost and schedule impact of global and major interdependency risks
We provided a draft of this report to NASA management, who concurred with Recommendations 3 and 4 and partially concurred with Recommendation 7 and described planned actions to address them. We consider the proposed actions for these three recommendations responsive and will close them upon completion and verification. The Agency did not concur with Recommendations 1, 2, 5, and 6, stating that it is meeting the statutory requirements of Title 51 regarding the reporting of major program life-cycle and development costs. We disagree and believe changes NASA has recently incorporated into NPR 7120.5F do not comply with statutory requirements and will further limit transparency and tracking of the costs associated with multi-billion dollar programs and missions. Therefore, these four recommendations remain unresolved pending further discussions with the Agency.