NASAInternal Email From JSC Center Director Coats Regarding NASA FY 2011 Budget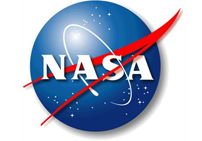 As you know, media speculation continues on the President's budget and its potential implications to NASA's future. The President's budget submission will be released next Monday. Soon thereafter NASA Administrator Charlie Bolden and NASA Chief Financial Officer Beth Robinson will brief reporters about the agency's fiscal year 2011 budget at 3 p.m. EST on Monday, Feb. 1.
The news conference will be broadcast live on NASA Television and the agency's Web site. Questions will be taken from media representatives at headquarters and participating field centers. To watch the budget news conference online, visit: http://www.nasa.gov/ntv
NASA budget and supporting information will be available at 12:30 p.m., Feb. 1, at: http://www.nasa.gov/budget
As additional details become available, we will continue to share and update our information.
We will also schedule a JSC All Hands in the near future and let you know that date as soon as possible. Please remember that the budget process is just that – a process – which may take many months. So, once again, let's stay focused on our mission and not let distractions, speculation or rumors affect our continued excellence, our commitment to safety or our care and concern for each other.
Mike