NASA Workshop to Present New Educational Products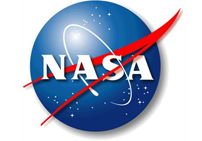 NASA's Exploration Systems Mission Directorate invites educators to an exciting workshop introducing two new educational products. The workshop will take place on June 22, 2010, from 9 a.m. to 3 p.m.
Educators will be introduced to NASA's Beginning Engineering, Science and Technology, or BEST, student engineering activities and the Physical Science Problem-Based Instructional Units.
Any educator, formal or informal, may participate in this unique one-day workshop at either NASA's Glenn Research Center in Cleveland, Ohio, or NASA's Goddard Space Flight Center in Greenbelt, Md. These two NASA centers will be partnering during the workshop via videoconference.
Please note, travel and food are not provided. The deadline to register for this free workshop is June 14, 2010.
To learn more about the educational products being presented, visit http://spaceflightsystems.grc.nasa.gov/PBIU/PBIULanding.html and http://www.nasa.gov/audience/foreducators/best/index.html.
If you have questions about the workshop or want to register to attend, please contact one of the following:
— In the Ohio area, Nancy Hall at nancy.r.hall@nasa.gov.
— In the Maryland area, Dr. Marci Delaney at marci.delaney@nasa.gov.