NASA Targeting Educators in National Lab Day Webcasts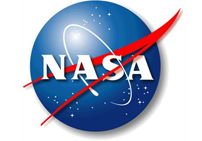 As part of National Lab Day, NASA's Langley Research Center in Hampton, Va., will host a series of weekly live webcasts during the month of April through its Digital Learning Network. The series, which is aimed at teachers, supports the Obama administration's efforts to encourage educators to promote hands-on science education in their classrooms.
Though slated for May 12, 2010, National Lab Day is more than just a day. It's a nationwide initiative that gets volunteers, university students, scientists and engineers to work together with educators to bring discovery-based science experiments to students in grades K-12.
The National Lab Day webcasts are:
Global Warming
April 22, 2010, 4 p.m. to 5 p.m. EDT
Thomas Charlock, a scientist at NASA Langley, will give classroom demonstrations on global warming and atmospheric science. Learn how scientists measure the temperature of Earth and explain the effects of global warming. This webcast targets grades 3-12.
The Moon
April 29, 2010, 4 p.m. to 5 p.m. EDT
Aerospace education specialist Brandon Hargis from NASA Langley will demonstrate how to teach students to become moon engineers. Students will design and build a solar hot water heater. This webcast targets grades 6-12.
Greenhouse Effect
April 30, 2010, 1 p.m. to 2 p.m. EDT
Join NASA scientist Dr. Joel Levine as he discusses the greenhouse effect. The temperature of the surface of Earth and the other planets is controlled by incoming solar radiation and the outgoing thermal or infrared radiation generated at the surface by the absorption of the incoming solar radiation. As the surface-emitted thermal radiation travels upward through the atmosphere, it is absorbed and then re-emitted by certain atmospheric gases, resulting in an additional warming of the surface. This additional warming is called the "greenhouse effect." The causes and consequences of global warming will be discussed.
NASA's Digital Learning Network allows the next generation of explorers to connect with scientists, engineers and researchers without leaving the classroom. The network provides distance-learning events designed to educate through demonstrations and real time interactions with NASA experts.
For more information about this series of webcast events, visit http://dln.nasa.gov/dln/.
If you have any questions about the National Lab Day webcast series, please contact Caryn Long at Caryn.Long@nasa.gov.