NASA Structures and Materials: Shuttle Tiles Educator Guides — Grades 2-12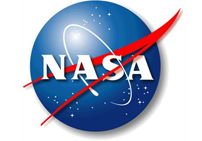 The space shuttle has made space exploration history over the past 30 years by regularly traveling through extreme temperature fluctuations. Scientists and engineers collaborated to develop unique materials to withstand extreme temperatures. This led to the development of the unique "skin" of shuttle tiles.
NASA is offering space shuttle tiles to schools on a first-come, first-served, one-per-institution basis. The Structure and Materials Shuttle Tile Educator Guides contain mathematics- and science-related activities for using the tiles.
http://www.nasa.gov/audience/foreducators/topnav/materials/listbytype/Shuttle_Tiles_Educator_Guides.html