NASA Solicitation: Simplifying NASA Announcements of Opportunity – Science Mission Directorate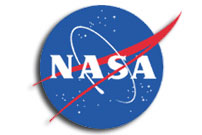 Synopsis – Dec 27, 2007
General Information
Solicitation Number: NNH07ZDA001O
Posted Date: Dec 27, 2007
FedBizOpps Posted Date: Dec 27, 2007
Original Response Date: N/A
Current Response Date: N/A
Classification Code: A — Research and Development
NAICS Code: 541712 – Research and Development in the Physical, Engineering, and Life Sciences (except Biotechnology)
Set-Aside Code:
Contracting Office Address
NASA/Goddard Space Flight Center, NASA Headquarters Acquisition Branch, Code 210.H, Greenbelt, MD 20771
Description
Dear Colleague:
Alan Stern, Associate Administrator for Science Mission Directorate (SMD), has initiated an effort to simplify NASA Announcements of Opportunity (AOs). AOs are issued by NASA to solicit proposals for complete PI-led missions (like Explorer, Discovery, Mars Scout, etc.), for smaller PI-led missions of opportunity, and for instruments for NASA's strategic missions (like recent AOs for RBSP, MMS, MSL, JWST, etc.). This AO simplification effort is being led by Paul Hertz, Senior Advisor in SMD at NASA Headquarters responsible for the AO process, and Brad Perry, Head of the Science Support Office at NASA Langley research center and responsible for the technical/ management/ cost (TMC) review process.
There are at least three necessary outcomes that are required from an AO, and any simplified AO must still enable those outcomes. (1) Maintain the ability for NASA to evaluate the science merit (through science peer review) to guide selection. (2) Maintain the ability for NASA to evaluate the feasibility of proposed missions (through TMC review) to guide selection. (3) Ensure that mission teams are ready to successfully conduct Phase A mission concept studies if they are selected.
The first step of this effort is to gather information. NASA is conducting information gathering sessions at community meetings as well as soliciting input directly from the community. We held a successful community meeting at the Division of Planetary Science (DPS) meeting in Orlando last October.
The next community meeting will be a splinter session at the American Astronomical Society (AAS) winter meeting in Austin, Texas. The AO simplification session is Thursday, January 10 during the lunch break. Please check the final AAS schedule for the exact time and room.
Whether or not you can join us for the community meeting, please send us any comments or input that you have for this study. We are looking for all kinds of input: suggestions about AOs, suggestions about the 2-step selection process (the AO rules and the downselect are closely coupled), even suggestions about how to carry out this study. We are especially looking for suggestions of AO changes that will reduce the amount of work on the proposer without impacting the quality of the competition (what some proposers call "non value added AO requirements").
Please send responses to [email protected]
Paul Hertz, NASA HQ, [email protected] Brad Perry, NASA LaRC, [email protected]
Point of Contact
Name: Dr. Paul Hertz
Title: Chief Scientist
Phone: 202-358-0986
Fax: 202-358-3987
Email: [email protected]