NASA Solicitation: Science Exploration and Education Center Feasibility Study and Master Plan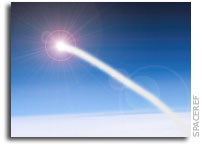 Synopsis – May 18, 2009
General Information
Solicitation Number: N/A
Reference Number: NNG09293556
Posted Date: May 18, 2009
FedBizOpps Posted Date: May 18, 2009
Recovery and Reinvestment Act Action: No
Original Response Date: May 25, 2009
Current Response Date: May 25, 2009
Classification Code: B — Special studies and analysis – not R and D
NAICS Code: 541611 – Administrative Management and General Management Consulting Services
Contracting Office Address
NASA/Goddard Space Flight Center, Code 210.I, Greenbelt, MD 20771
Description
NASA/GSFC is hereby soliciting information about potential sources for the development of a Science, Exploration and Education Center (SEEC) to engage and educate educators, students and the public.
The vision for SEEC is a state of the art venue, located near or at GSFC, to connect its people, facilities and capabilities with students, educators and visitors. This requirement is to conduct a feasibility study for SEEC and to develop a master plan for the SEEC that provides design concepts and operational concepts for a self-sustaining non-profit institution.
No solicitation exists; therefore, do not request a copy of the solicitation. If a solicitation is released it will be synopsized in FedBizOpps and on the NASA Acquisition Internet Service. It is the potential offeror's responsibility to monitor these sites for the release of any solicitation or synopsis.
Responses must include the following: name and address of firm, size of business; average annual revenue for past 3 years and number of employees; ownership; whether they are large, small, small disadvantaged, 8(a), HUBZone, and/or woman-owned; number of years in business; affiliate information: parent company, joint venture partners, potential teaming partners, prime contractor (if potential sub) or subcontractors (if potential prime); list of customers covering the past five years (highlight relevant work performed, contract numbers, contract type, dollar value of each procurement; and point of contact – address and phone number). Technical questions should be directed to Kristi Brown at 301 286-4994. Procurement related questions should be directed to Brenda Green at 301 286-0058. This requirement is considered a commercial item.
This synopsis is for information and planning purposes and is not to be construed as a commitment by the Government nor will the Government pay for information solicited. Respondents will not be notified of the results of the evaluation. Respondents deemed fully qualified will be considered in any resultant solicitation for the requirement.
The Government reserves the right to consider a small business or 8(a) set-aside based on responses hereto. All responses shall be submitted to Brenda Green no later than May 25, 2009. Please reference NNG09293556 in any response. Any referenced notes may be viewed at the following URLs linked below.
Point of Contact
Name: Brenda Green
Title: Contract Specialist
Phone: 301-286-0058
Fax: 301-286-0247
Email: brenda.j.green@nasa.gov