NASA Solicitation: NASA Headquarters Agency-wide Infrastructure Improvement Program Industry Day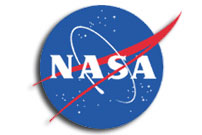 Synopsis – Jun 24, 2008
General Information
Solicitation Number: N/A
Reference Number: 2008-OCIO-I3P
Posted Date: Jun 24, 2008
FedBizOpps Posted Date: Jun 24, 2008
Original Response Date: Jul 21, 2008
Current Response Date: Jul 21, 2008
Classification Code: D — Information technology services, incl. telecom services
NAICS Code: 541519 – Other Computer Related Services
Set-Aside Code:
Contracting Office Address
NASA Headquarters, Office of Procurement, Mail Code LH020, 300 E Street SW, Washington, DC 20546-0001
Description
NASA intends to announce an Agency-wide acquisition plan to strategically procure information technology infrastructure services. NASA will procure services for the agency's Information Technology (IT) Infrastructure Improvement Program (I3P) in several component acquisitions. The I3P requirement is expected to include Communications Services (e.g. networks), Data Center Services, End-user Services (e.g. desktops), and Web Services for NASA.
NASA will hold an I3P Industry Day on Wednesday, July 23, 2008 from 1:00 PM EST to 4:00 PM EST. The event will be held at The Ronald Reagan Building and International Trade Center located at 1300 Pennsylvania Ave NW, Washington, DC 20004.
REGISTRATION INFORMATION
Interested parties are required to pre-register for Industry Day via the NASA I3P website: http://i3p-acq.ksc.nasa.gov . All interested parties must register by MONDAY, JULY 21, 2008. Registration is required for each attendee. Interested Parties are limited to two (2) attendees per company. The website will provide further event logistics.
REGISTRATION WILL CLOSE ON MONDAY JULY 21, 2008.
INDUSTRY DAY GOALS
The goals of Industry Day are to: 1. Communicate NASA's I3P acquisition plans. 2. Describe IT infrastructure requirements at the various NASA Centers. 3. Solicit input on NASA' strategic IT approach from industry. 4. Establish an interested parties list. 5. Introduce key government personnel to include roles & responsibilities. 6. Promote competition.
QUESTIONS AND ANSWERS
This Industry Day will focus on current IT Infrastructure requirements, an overview of NASA's I3P future requirements, information regarding the structure of the planned procurements, and other pertinent information. NASA will NOT conduct an open Question and Answer session as a part of this meeting.
Questions related to the I3P acquisition will be considered if received via email at i3p-acq@nasa.gov no later than July 27, 2008. All Questions and Answers will be made available on the NASA I3P website at http://i3p-acq.ksc.nasa.gov .
Note 1: The I3P acquisition will be comprised of several component acquisitions. There will be follow-on Industry Days associated with each individual acquisition. The various component acquisitions will be organized and managed by the assigned NASA Center.
Note 2: Draft Request for Proposals (RFPs) for the component acquisitions will be released on a subsequent date. After the draft RFPs are released, Pre-proposal Conferences will be held to allow industry an opportunity to ask questions related to the Draft RFPs.
Note 3: SEATING IS LIMITED, therefore seating is only guaranteed for attendees who have pre-registered. Attendees who register on the day of the event will be served on a first-come, first-service basis. Interested parties are limited to two (2) attendees per company.
Note 4: All registered companies will be posted on the Interested Parties list. Question & Answers and Industry Day charts will be posted on the website as it becomes available.
Note 5: Industry Day is for information and planning purposes and is not to be construed as a commitment by the Government. The Government will not pay for information solicited.
ALL QUESTIONS REGARDING THIS ANNOUNCEMENT SHOULD BE SUBMITTED VIA EMAIL TO:
Mike Bolger Office of The Chief Information Officer Email: i3p-acq@nasa.gov
Point of Contact
Name: Mike Bolger
Title: Office of the Chief Information Officer
Phone: 202-358-0684
Fax: 202-358-4065
Email: i3p-acq@nasa.gov