NASA Solicitation: Lunar Mapping and Modeling Project – LMMP – Request for Information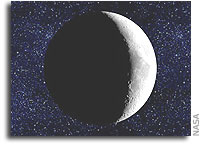 Synopsis – Jul 29, 2008
General Information
Solicitation Number: N/A
Reference Number: RFI-LMMP-07-08
Posted Date: Jul 29, 2008
FedBizOpps Posted Date: Jul 29, 2008
Original Response Date: Aug 18, 2008
Current Response Date: Aug 18, 2008
Classification Code: 99 — Miscellaneous
NAICS Code: 541360 – Geophysical Surveying and Mapping Services
Contracting Office Address
NASA/George C. Marshall Space Flight Center, Procurement Office, Marshall Space Flight Center, AL 35812
Description
Description
The NASA Exploration Systems Mission Directorate (ESMD) has directed the Marshall Space Flight Center (MSFC), through the Lunar Precursor Robotic Program (LPRP) Office, to implement an activity to provide, integrate and/or develop of a suite of lunar mapping, modeling, visualization and analysis products that support NASA's Constellation Program (CxP) and other related lunar exploration activities, including the planning, design, development, test and operations associated with the establishment of a lunar outpost, sortie missions and crewed operations on the lunar surface. The LMMP plans to accomplish this activity by implementing an integrated lunar surface visualization system that provides the lunar exploration community with access to and visualization of lunar mapping, modeling and analysis data, products and tools. It is envisioned that user access to this visualization system by CxP and other users will be through a single, consistent, intuitive and easy-to-use NASA internet portal. The system will provide access to appropriately defined portions of the highly distributed collection of available lunar data, products and tools in the background and transparently to the user. The LMMP will focus predominately on providing access to data sets and products resulting from the Lunar Reconnaissance Orbiter (LRO) and Lunar CRater Observation and Sensing Satellite (LCROSS) missions, but may also utilize historical lunar data (e.g., Apollo, Lunar Orbiter, Clementine, Lunar Prospector, Earth-based observations, etc.), and international lunar mission data (e.g., Kaguya, Chandrayaan, etc.), as available and appropriate, to meet specific near-term product, product type and/or product resolution and accuracy needs.
Hence, the NASA/MSFC is issuing this RFI to conduct a market survey of the planetary science, academic, commercial, government and other interested communities to obtain an understanding of currently existing planetary surface visualization systems, geographic information systems, other relevant and/or related software elements, components, tools, data systems and architectures, etc. that could potentially be integrated into the development and delivery of such a lunar surface visualization system by the LMMP. The term "existing" implies that these resources are currently operational and available in the commercial, private, education, government or public domains and that would require only minimal modification, if any, to be incorporated into the development and establishment of above stated capabilities. It is a goal of LMMP to make as much of the underlying source code and products available to the public as practical. However, it is recognized that this may not be possible for some commercial software and products that might be considered.
The following top-level goals, constraints and needs have been established for the LMMP in the development of a Lunar Surface Visualization System, and is provided here in order to provide additional context of the scope of the LMMP:
* Emphasize adherence to open standards and standardized data and interface formats (eg. OGC, geotiff, JPEG2000, Planetary Data System)
* Provide a visualization system and related data and analysis products that are in general easily extensible and adaptable to interface with other software applications (eg. NASA mission operations software & design tools, Matlab, ESRI Arc), other analysis tools, simulation or computer systems and/or to provide data and/or output data/files compatible with those systems
* Provide a system that is easily accessible, usable and meets the needs of the Constellation Program, while providing utility to other users in science and education communities, and the general public
* All relevant data sets and products used in the system will be geo-registered to the same lunar control network. This will have been done previously by the data originator or by the LMMP prior to use by the system.
* Provide access to the visualization, manipulation and/or analysis of the following lunar supplied data products/sets/types: o Global and local visible image base mapping data o Topographic mapping data o Surface digital elevation models (DEM) o Surface slope & hazard maps o Lunar lighting mapping and/or model data o Lunar temperature mapping and/or model data o Global lunar gravity model o Global mineralogical and elemental abundance mapping data
* Provide a system and/or tools that allow digital overlays and/or fusion of lunar maps/models depicting appropriate interaction of the user specified/generated parameters of interest.
This RFI is for information, acquisition and development planning purposes only and is not to be construed as a commitment by the Government to enter into a contractual agreement, nor will the Government pay for the information requested. This is NOT a request for proposals or notice of solicitation – no solicitation related to this RFI currently exists. Should a solicitation be released in the future, it will be synopsized in FedBizOpps and on the NASA Acquisition Internet Service.
Depending upon the responses received to this RFI, NASA may consider additional follow up with respondents if needed to clarify or obtain additional information.
It is not NASA's intent to publicly disclose proprietary information obtained during this RFI. To the full extent that it is protected pursuant to the Freedom of Information Act and other laws and regulations, information identified by a respondent as "Proprietary or Confidential" will be treated as such.
Requested Information
Responses to this RFI shall be in the form of a PDF document that is emailed to the Point of Contact provided below. Responses should not exceed ten (10) pages in length and must contain the following information:
1. Name of respondent and contact information (institutional affiliation, email address, phone number); 2. Capabilities and qualifications statement that addresses the respondent's ability to actually provide the above stated capabilities (i.e., surface visualization systems, geographic information systems, other relevant and/or related software elements, components, tools, data systems and architectures, etc.) to the Government; 3. A description of these capabilities, how they function, interface & standards support and how these are extended, and in general how these capabilities support the stated objectives of the LMMP; 4. Screen shots and/or pictures of the system(s), capabilities, etc., as needed to substantiate functionality, capabilities and extensibility; 5. The current status of the systems, capabilities, etc., their development history and any proprietary or other restrictions regarding their use and/or subsequent distribution.
CD's containing demonstrations, movies and/or demonstration software of the above capabilities, etc. may also be submitted if they will aid in the understanding of system functionality, but this is not required.
No solicitation exists; therefore, do not request a copy of the solicitation. If a solicitation is released it will be synopsized in FedBizOpps and on the NASA Acquisition Internet Service. It is the potential offeror's responsibility to monitor these sites for the release of any solicitation or synopsis.
Vendors having the capabilities necessary to meet or exceed the stated requirements are invited to submit appropriate documentation, literature, brochures, and references.
Technical questions should be directed to: Raymond French, 256-544-2245; email: Raymond.A.French@nasa.gov. Procurement related questions should be directed to: Wayne T. Harmon, 256-544-5336; email: Wayne.T.Harmon@nasa.gov.
Please advise if the requirement is considered to be a commercial or commercial-type product. A commercial item is defined in FAR 2.101.
This synopsis is for information and planning purposes and is not to be construed as a commitment by the Government nor will the Government pay for information solicited. Respondents will not be notified of the results of the evaluation. Respondents deemed fully qualified will be considered in any resultant solicitation for the requirement.
The Government reserves the right to consider a small business or 8(a) set-aside based on responses hereto. All responses shall be submitted to Wayne Harmon at Wayne.T.Harmon@nasa.gov no later than August 18, 2008. Please reference RFI-LMMP-07-08 in any response. Any referenced notes may be viewed at the following URLs linked below.
Point of Contact
Name: Wayne T. Harmon
Title: Contracting Officer
Phone: 256-544-5336
Fax: 256-544-3223
Email: wayne.harmon@msfc.nasa.gov
Name: James W. Bailey
Title: Contracting Officer
Phone: 256-544-7409
Fax: 256-544-9354
Email: james.w.bailey@nasa.gov