NASA Solicitation: Human Rating Support for the Commercial Crew and Cargo Program Office – Recovery.gov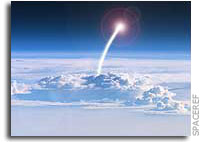 Synopsis – Sep 16, 2010
General Information
Solicitation Number: N/A
Reference Number: NAS902078CA
Posted Date: Sep 16, 2010
FedBizOpps Posted Date: Sep 16, 2010
Recovery and Reinvestment Act Action: Yes
Original Response Date: N/A
Current Response Date: N/A
Classification Code: B — Special studies and analysis – not R and D
NAICS Code: 541711 – Research and Development in Biotechnology
Contracting Office Address
NASA/Lyndon B. Johnson Space Center, Houston Texas, 77058-3696, Mail Code: BH
Description
THIS NOTICE IS PROVIDED FOR INFORMATION PURPOSES ONLY. THIS OPPORTUNITY IS AVAILABLE ONLY TO WYLE INTEGRATED SCIENCE & ENGINEERING GROUP UNDER THE BIOASTRONAUTICS CONTRACT NAS9-02078 AT THE JOHNSON SPACE CENTER (JSC), HOUSTON, TX, AUTHORIZED UNDER THE AMERICAN RECOVERY AND REINVESTMENT ACT of 2009.
JSC intends to reduce task order scope along with associated funding and value in the amount of $29,988 because one of the originally planned tasks cannot be accomplished. Task Order 2.1.9 is for contract NAS9-02078 for the Space Life Sciences Directorate's contributions to NASA's Commercial Crew and Cargo Program Office (C3PO). The services for this task order provide updates to an initial set of Commercial Human Systems Integration Requirements, to deliver a Commercial Medical Operations Requirements Document for use in commercial crew transportation services, and to deliver a set of design processes to provide guidance for commercial spacecraft designers. The work removed for this task order is the coordination with C3PO on private industry response to the draft Commercial Human System Integration Requirements (CHSIR). This work cannot be done because NASA has not yet chosen to issue the draft document to industry.
Modification 197 to contract NAS9-02078 will be issued to reduce the task order value and funding on Task Order 2.1.9.
Oral communications are not acceptable in response to this notice.
This announcement will not result in a Request for Proposal; this announcement is for informational purposes only.
All questions and/or concerns must be submitted in writing to the points of contact contained herein.
An Ombudsman has been appointed. See NASA Specific Note "B."
Point of Contact
Name: Perry L. Mueller
Title: Contract Specialist
Phone: 281-483-7158
Fax: 281-244-0995
Email: perry.l.mueller@nasa.gov
Name: Ann E. Bronson
Title: Contracting Officer
Phone: 281-483-9889
Fax: 281-244-5331
Email: ann.e.bronson@nasa.gov