NASA SMD Memo: LPSC Travel Confusion Under The Sequester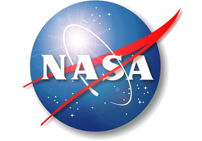 Recent guidance has come from the Administration that needs interpretation relative to supporting travel for all NASA activities. These rules will go into effect on March 19, 2013. We are in the process of executing all elements of the guidance and will notify those that are affected. For instance, we have worked with all the NASA Centers and JPL employees and have completed an approved list of attendees. We are working on other clarifications that will be issued as soon as possible. If you have any questions about whether this applies to you or not and have not received work from NASA please assume that you have permission to attend the meeting.
To be perfectly clear, all those traveling to the Lunar and Planetary Science Conference this week using funding on a NASA GRANT please go to the meeting. You are exempt for now from these restrictions.
James L. Green, Director, Planetary Science Division, NASA HQ