NASA Seeks Early Stage Innovations for Space Technologies From U.S. Universities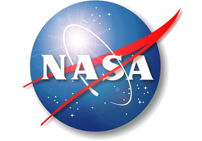 NASA is seeking proposals from accredited U.S. universities focused on innovative, early-stage space technologies that will improve shielding from space radiation, spacecraft thermal management and optical systems.
Each of these technology areas requires dramatic improvements over existing capabilities for future science and human exploration missions. Early stage, or low technology readiness level concepts, could mature into tools that solve the hard challenges facing future NASA missions. Researchers should propose unique, disruptive or transformational space technologies that address the specific topics described in this new solicitation.
NASA expects to make approximately 10 awards this fall, based on the merit of proposals received. The awards will be made for one year, with an additional year of research possible. The typical annual award value is expected to be approximately $250,000. Second year funding will be contingent on the availability of appropriated funds and technical progress. Only accredited U.S. universities may submit proposals to this solicitation.
Notices of intent are due by June 21, 2012, with proposals due July 12.
For more information, visit http://tinyurl.com/NASAESI.
Questions about this forum should be directed to Claudia Meyer at [email protected]