NASA Procurement Information Circular PIC 13-05 October 25, 2013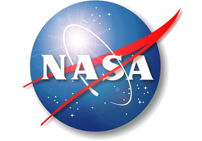 National Aeronautics and Space Administration
Washington, DC 20546
PIC 13-05
October 25, 2013
GOVERNMENT SHUTDOWN, OCTOBER 1 – 16, 2013: APPLICABILITY OF NFS CLAUSE 1852.242-72 (ALT II), OBSERVANCE OF LEGAL HOLIDAYS
PURPOSE: This PIC provides specific guidance to contracting officers (COs) on the applicability of NFS Clause 1852.242-72 (Alt II), Observance of Legal Holidays, to contractor requests for payment related to the Government shutdown of October 1-16, 2013. In addition to addressing the applicability of the clause, this PIC provides guidance on evaluating and processing requests for payment under contracts where performance was impacted by the Government shutdown. This guidance does not create new policy or procedures, but rather discusses the various existing contractual clauses and remedies that may be applicable. This guidance is intended to promote consistency amongst Centers and COs when dealing with similar situations, but is not intended to limit CO discretion when the terms of specific contracts offer alternatives.
BACKGROUND: On October 1, 2013, funding for the Federal Government lapsed, resulting in Agency closure from that date through October 16, 2013, when a continuing resolution was passed funding the Government through January 15, 2014. Contractors were notified that their on-site personnel would not have access to NASA Centers during the shutdown, with limited exceptions. Subsequent to the continuing resolution, NASA placed its employees on excused (administrative) leave for the period of the shutdown. Therefore, NFS clause 1852.242-72 (Alt II) may be applicable to contractor requests for payment of costs incurred for salaries and wages paid during the shutdown to their personnel who were not able to work on the contract.
The impact of the Government shutdown on contracts differs depending on such variables as contract type, contract funding at time of shutdown, place of performance, and type of work performed. The shutdown may have impacted cost or performance or both. Some contractors were able to continue performance with no impact, while others may have been prevented from performing. Contractors may have taken independent steps, such as reassigning or releasing employees, to minimize the impact of the shutdown to their company.
Unavailability of funds in advance of appropriations and, to a lesser degree, lapses in Government funding are anticipated events in Government contracting and standard terms and conditions such as Availability of Funds (FAR 52.232-18, -19), Limitation of Cost (FAR 52.232-20) and Limitation of Funds (FAR 52.232-22) are included in contracts to address the contractual effects of these events. Additionally, standard clauses such as Changes (FAR 52.243-4), Disputes (FAR 52.233-1), Suspension of Work (FAR 52.242-14), Government Delay of Work (FAR 52.242-17), Excusable Delays (FAR 52.249-14), and in certain situations, Termination for Convenience (FAR 52.249-1 through -7) anticipate disruptions and resulting changes to Government contracts and are available to deal with the unique issues that may arise under Agency contracts as a result of the shutdown.
GUIDANCE: Under the terms of their contracts, contractors are responsible for submitting complete, proper requests for payment due to impacts of the Government shutdown, including identifying the contract clause under which payment is sought and including sufficient supporting documentation. COs may not solicit requests; COs may respond to contractor questions but should not influence a contractor's choice of whether or how to pursue requests for payment.
Contracting officers must evaluate contractor requests related to the Government shutdown on a contract-by-contract basis. CO evaluations must include an examination of the cost or delivery extensions requested, and a determination that adjustment is appropriate under the contract clause or term specified by the contractor. While it is not appropriate for the CO to advise the contractor on its options, during the evaluation process, the CO may determine that a request for payment should have been made under a different authority, and should notify the contractor accordingly.
Many NASA contracts for performance on-site at a NASA facility contain NFS clause 1852.242-72 (Alt II), Observance of Legal Holidays. This clause addresses only costs for salary and wages. Requests for payment of other costs or adjustments must be submitted and justified under other contract terms.
For these reasons, as a policy matter, requests for payments and other adjustments related to the shutdown should be considered under more appropriate FAR contract clauses since those clauses permit a more thorough evaluation of the total impact of the shutdown.
Notwithstanding the preference for other FAR clauses, NFS 1852.242-72 (Alt II), Observance of Legal Holidays, can apply to the Government shutdown of October 1-16, 2013. To the extent that contractors incurred salary and wage expenses for employees during the shutdown period, that otherwise would have been allocable to the contract, such salary and wage expenses may be reimbursable. This would generally be the case if contractors placed their employees in a leave, training, or other indirect status. In those cases, the contractors will recover the wage and salary costs through application of indirect rates, consistent with the contractor's established accounting practices.
EFFECTIVE DATE: This PIC is effective as dated and shall remain in effect until
September 30, 2014.
HEADQUARTERS CONTACT: Leigh Pomponio, Contract Management Division; 202-358-0592, email: [email protected]
/s/ William McNally 10/25/13
William McNally
Assistant Administrator for Procurement
X