NASA Presolicitation Notice: Legal Services (creation of The Mercury Fund)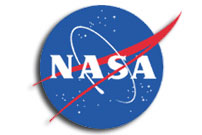 General Information

Document Type: Presolicitation Notice

Solicitation Number: RFO-04-HAX-011

Posted Date: Sep 03, 2004

Original Response Date: Sep 17, 2004

Current Response Date: Sep 17, 2004

Original Archive Date: Sep 03, 2005

Current Archive Date: Sep 03, 2005

Classification Code: R — Professional, administrative, and management support services

Naics Code: 541110 — Offices of Lawyers

Contracting Office Address
NASA/Goddard Space Flight Center, NASA Headquarters Acquisition Branch, Code 210.H, Greenbelt, MD 20771
Description
NASA intends to award a sole source contract to Arnold & Porter LLP of Washington, D.C. pursuant to 10 U.S.C. 2304(c)(1), only one responsible source.
This procurement is for the purchase of the legal services and business advice in support of the Agency's effort to create a venture capital fund similar in concept to the Central Intelligence Agency's (CIA) In-Q-Tel.
NASA's fund is hereby referred to as "The Mercury Fund".
The services provided under this contract will include unique legal, taxation, and operational advisory services. The goal of The Mercury Fund will be to invest in tandem with established private sector venture capital funds to sponsor innovative, multi-use technologies to help NASA achieve its mission and to better position these technologies for future multiple and/or commercial uses.
More specifically, the intent of this Fund will be to invest in young, privately held companies working in the following areas: nanotechnology, robotics, intelligent systems and high-speed networking and communication. Arnold & Porter is in a unique position to fully meet NASA's requirements in an expeditious manner.
Members of the Arnold & Palmer LLP team have worked extensively with the CIA in creating and operating a government backed venture capital as an innovative tool to serving the CIA's technology development needs.
Arnold & Porter LLP has been an integral part to solving unique taxation and intellectual property issues for In-Q-Tel, as well as having been intimately involved in establishing legal, taxation, and operational precendents that will be used as a template for the creation and operation of the Mercury Fund. The Government intends to acquire a commercial item using FAR Part 12. Any other firms desiring consideration are requested to fully identify their interest and capabilities within 15 days of the date of publication of this synopsis to the NASA's GSFC office and contact listed below.
See Note 12. Such capabilities/qualifications will be evaluated solely for the purpose of determining whether or not to conduct this procurement on a competitive basis.
A determination by the Government not to compete this proposed effort on a full and open competition basis, based upon responses to this notice is solely within the discretion of the government. An Ombudsman has been appointed.
See NASA specific note "B". Any referenced notes may be viewed at the following URLs linked below.
Original Point of Contact
Janet S Langweil, Contracting Office, Phone (301) 286-3807, Fax (301) 286-0356, Email Janet.S.Langweil@nasa.gov
Email your questions to Janet S Langweil at Janet.S.Langweil@nasa.gov
Current Point of Contact
Janet S Langweil, Contracting Office, Phone (301) 286-3807, Fax (301) 286-0356, Email Janet.S.Langweil@nasa.gov
Email your questions to Janet S Langweil at Janet.S.Langweil@nasa.gov