NASA OIG: NASA's Top Management and Performance Challenges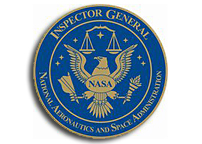 As required by the Reports Consolidation Act of 2000, the enclosed report provides our views of the most serious management and performance challenges facing NASA. This document will be included in the Agency's Performance and Accountability Report for fiscal year 2010.
In determining whether to identify an issue as a top challenge, we consider the significance of the issue in relation to the Agency's mission; its susceptibility to fraud, waste, and abuse; whether the underlying matter is systemic; and the Agency's progress in addressing the challenge. To its credit, NASA has made a concerted effort over the past several years to improve its management practices and address weaknesses identified by the Agency, the Office of Inspector General (OIG), and other oversight bodies. Nevertheless, significant challenges remain across all NASA programmatic and functional areas.
We believe the following issues constitute the top management and performance challenges currently facing the Agency:
* Future of U.S. Space Flight
* Acquisition and Project Management
* Infrastructure and Facilities Management
* Human Capital
* Information Technology Security
* Financial Management
In finalizing this report, we provided a draft copy of our views to Agency officials and considered all comments received. Finally, during the coming year the OIG will continue to conduct audits, investigations, and reviews that focus on NASA's efforts to address these and other important challenges. We hope that you find this report helpful.