NASA OIG: NASA's Planetary Science Portfolio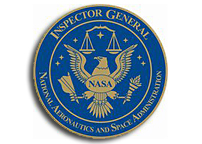 WHY WE PERFORMED THIS AUDIT
NASA's Planetary Science Division (PSD) is responsible for a portfolio of spacecraft, including orbiters, landers, rovers, and probes, that seek to advance our understanding of the solar system by exploring the Earth's Moon, other planets and their moons, asteroids and comets, and the icy bodies beyond Pluto. Currently, the planetary science portfolio consists of 30 space flight missions in various stages of operation. PSD missions fall under three categories: Discovery (small-class missions with development costs capped at $500 million); New Frontiers (medium-class missions with estimated development costs under $1 billion); and Flagship (large-class missions costing several billion dollars). With a proposed budget averaging $2.8 billion annually for the next 5 years, PSD is forecasted to maintain the largest budget of the six divisions within NASA's Science Mission Directorate while supporting a wide range of exploration and research activities recommended by the National Academies of Sciences, Engineering, and Medicine (National Academies) or mandated by Congress. Over the coming decade, NASA is planning to launch missions to return planetary samples from Mars, send spacecraft to Jupiter's moon Europa and Saturn's moon Titan, and work with commercial vendors to send multiple landers to Earth's Moon.
In this audit, we assessed NASA's management of its planetary science portfolio and examined whether PSD is meeting established goals and priorities. Specifically, we evaluated whether the planetary science portfolio is (1) addressing the National Academies' recommendations; (2) maintaining and enhancing its infrastructure, including workforce, support facilities, and technology; (3) achieving technical objectives; and (4) satisfying congressional requirements. To complete this work, we interviewed PSD and other NASA officials, reviewed the status of PSD missions, and reviewed relevant federal and NASA policies and procedures.
WHAT WE FOUND
PSD has taken positive steps in response to recommendations and goals outlined by the National Academies, including actions to (1) implement recommended missions; (2) meet spending goals in the areas of research and analysis, and technology development; (3) address Mars Exploration Program challenges; and (4) further develop radioisotope power. However, as NASA's planetary science missions become more complex, the life-cycle costs within each of PSD's three mission classes are increasing due to project management challenges and mission complexity. For example, Dragonfly, the next New Frontiers mission, has an estimated $2 billion life-cycle cost. Comparatively, prior New Frontiers missions such as Juno and the Origins Spectral Interpretation Resource Identification Security-Regolith Explorer (OSIRIS-REx) had life-cycle costs of roughly $1 billion each. These increasing costs, if not addressed, may result in a reduced cadence of future missions given budget limitations that will mean fewer opportunities to demonstrate new technologies.
While PSD and the Centers are focused on meeting current mission needs, they are at risk of neglecting investments that would help ensure long-term maintenance of NASA's unique planetary science infrastructure. These include (1) sustaining technical capabilities to support future mission needs; (2) a workforce facing increasing risk from an impending wave of retirements that is exacerbated by the lack of sufficient workforce data for management to make informed decisions, challenges associated with transfer of knowledge, and limited awareness of hiring authority best practices; (3) a lack of adequate funding to repair, maintain, and modernize the Deep Space Network, which provides tracking, telemetry, and command services for deep space missions; and (4) funding mid-level technology development. Moreover, the lack of a cohesive "One NASA" approach by stakeholders, including Center management, Mission Directorate management, and NASA's technical workforce, is hindering the Agency's ability to identify, prioritize, and address longer-term risks to planetary science infrastructure.
In examining discrete planetary science missions, the Lunar Discovery and Exploration Program (LDEP) is accepting higher risk than necessary in the Commercial Launch Provider Services (CLPS) project, which provides contracts to U.S. commercial entities to develop landers to deliver NASA science instruments and other payloads to the Moon's surface. Specifically, LDEP has not established a common interface to integrate lunar payloads with the landers from selected CLPS contractors, as advised by the National Academies. Additionally, contracting personnel did not evaluate past performance and financial history risks during their evaluation of prospective CLPS contractors and instead relied on contractors self-certifying future funding availability despite poor business, financial histories, and prior performance. Finally, NASA did not develop safety and mission assurance plans for relevant CLPS task order awards, as required by NASA policy and FAR guidelines. If not adequately addressed, these risks could result in mission failure and the loss of NASA payloads and significant taxpayer investment.
Finally, the Near-Earth Object Observations (NEOO) Program resources remain insufficient to meet the program's congressional mandate of cataloging near-Earth objects (NEO). Scientists classify comets and asteroids that pass within 28 million miles of Earth's orbit as NEOs. In 2005, Congress mandated that NASA detect, track, catalogue, and characterize 90 percent of the NEOs equal to or greater than 140 meters in diameter. However, the Agency has consistently underfunded the NEOO Program. Without substantially increased funding to build a space-based infrared telescope, NASA will likely not meet the mandate until 204020 years after the original 2020 goal. Additionally, we identified specific instances of inappropriate use of grants for the construction of telescopes and operation and maintenance of an observatory where a contract would be more appropriate and would provide NASA greater oversight and the ability to minimize risks of improper spending.
WHAT WE RECOMMENDED
To improve NASA's management of its planetary science portfolio, we made 11 recommendations to the Associate Administrator for Science Mission Directorate and Chief Human Capital Officer, including to: (1) communicate to the National Academies realistic costs of planetary science missions and consider resetting the cost caps; (2) identify solutions to adequately fund and sustain critical discipline capabilities; (3) complete an assessment of the Deep Space Network's infrastructure in order to develop and implement a maintenance and upgrade plan to support PSD missions; (4) establish a common interface between instrument and spacecraft for CLPS contractors; (5) evaluate and monitor CLPS contractors' performance and financial capabilities risk; and (6) reassess NEOO Program's priority in meeting the goal of cataloging 90 percent of the NEOs larger than 140 meters.
We provided a draft of this report to NASA management, who concurred with all of our recommendations. We consider management's comments responsive; therefore, the recommendations are resolved and will be closed upon verification and completion of the proposed corrective actions.