NASA OIG: NASA's Management of GISS: The Goddard Institute for Space Studies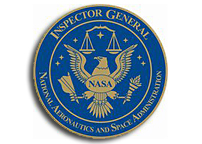 WHY WE PERFORMED THIS REVIEW
Since its establishment in 1961, NASA's Goddard Institute for Space Studies (GISS or the Institute) has collaborated with the world science community to research the structure of the Earth, Moon, and other planetary bodies; the atmospheres of Earth and the other planets; the origin and evolution of the solar system; the properties of interplanetary plasma; Sun-Earth relations; and the structure and evolution of stars. Over the past 35 years, GISS has become well known for its development of global climate models that synthesize climate data to make long-range predictions related to Earth's atmosphere and climate. Located in a Columbia University office building in New York City, GISS primarily collaborates with Columbia but also works with other entities such as the Massachusetts Institute of Technology and the U.S. Department of Energy. In Fiscal Year 2016, NASA provided 96 percent of GISS' $19.1 million annual funding.
GISS' prominent role in Earth science research – as a contributor to the Intergovernmental Panel on Climate Change's (IPCC) Nobel Prize winning report on climate change in 2007 – coupled with on-duty public outreach and education, as well as off-duty advocacy by individual GISS staff about climate change, has raised the group's public profile. At the same time climatologists debate the impact of man-made greenhouse gas emissions in predictive models, the issue has carried over into Government policy discussions and congressional hearings about the impact of human activity on global climate change.
During this audit, part of our broader examination of NASA's collaborations with universities and other non-governmental entities, we examined NASA's management of GISS. Specifically, we assessed the extent to which GISS (1) supports NASA's science goals and objectives, (2) complies with NASA's standards for the public release of scientific and technical information, (3) appropriately uses appropriated and non-appropriated funds in support of its mission, and (4) coordinates its research with NASA, other Federal agencies, and members of the scientific community. In meeting these objectives, we reviewed applicable Federal laws, regulations, and guidelines; evaluated Agency and Columbia University policies and agreements; interviewed officials from NASA, Columbia, and other agencies involved in climate research and modeling; analyzed GISS spending; and obtained relevant documentation.
WHAT WE FOUND
GISS is a major contributor in helping NASA meet its Earth science research goals, in particular the Agency's effort to improve the ability to predict climate change by better understanding the roles and interactions of the ocean, atmosphere, land, and ice in the climate system. In addition to climate modeling and maintenance of publically available climate-related datasets, the Institute's major efforts include research in atmospheric chemistry, astrobiology, aerosols, and water isotopes.
Apart from its substantial scientific contributions and contrary to NASA policy, we found that 43 of 66 (65 percent) new GISS scientific publications publicly released from October 2015 through September 2017 were not approved by GISS or Goddard officials prior to release. NASA policy requires numerous reviews and approvals before scientific information can be publically released. These procedures – which include a technical review, export control review, a series of supervisory approvals and, if needed, a legal review – are designed to ensure the accuracy of scientific information released to the public and to prevent inadvertent release of sensitive information. Moreover, we found inadequate NASA guidance related to the independence and qualifications of the initial approver in the technical review process and other practices not in conformance with best practices.
We also found multiple instances of unallowable use of NASA-appropriated funds by GISS employees, grant recipients, and contractors for salary expenses, sub-contracting, and computer equipment. Based on our review of these unallowable expenses, improper charges under GISS' support contract, and the improper use of purchase cards, we question $1.63 million of GISS' expenditures since 2012. In our judgment, this inappropriate use of NASA funds was largely the result of insufficient oversight by the principal investigators, NASA's technical officers, and approving officials coupled with the absence of a senior-level administrator at GISS to manage the Institute's grants and cooperative agreements.
Finally, GISS routinely collaborates with public and private institutions on an ad hoc basis to achieve NASA's strategic research goals. However, we found that the Institute is missing opportunities to partner with other Federal agencies and entities that conduct similar work because NASA lacks the long-term interagency agreements needed to set goals and objectives and provide needed funding. In our judgment, improved coordination may lead to efficiencies across agencies that do similar climate research and modeling.
WHAT WE RECOMMENDED
In order to ensure accurate scientific information is released to the public and to prevent sensitive information from inadvertent release, we recommended NASA's Chief Information Officer and the Chief of GISS ensure all NASA and GISS-generated publications complete a thorough and independent pre-publication review and approval process prior to release. To strengthen NASA's controls over the management of GISS funds, we recommended the Executive Director of the NASA Shared Services Center (NSSC) remedy the $1.47 million in unallowable costs identified in NASA's GISS-related cooperative agreements with Columbia, and provide additional training for GISS managers, principal investigators, and technical officers regarding proper execution to cooperative agreements and grants. In addition, we recommended the Goddard Space Flight Center Director hire a senior administrator to serve as a Deputy Chief of GISS for Administration to manage the Institute's grants, cooperative agreements, personnel, and procurement actions. To recover funds spent on unallowable expenses, we recommended the Goddard contracting officer who handles the GISS Information Technology (IT) contract remedy the $147,138 from Trinnovim, LLC for unallowable salaries and immigration fees. In order to increase accountability and control of GISS' use of Government purchase cards, we recommended the Goddard Director and Chief of GISS ensure all Institute equipment is entered into NASA's equipment accounting system, and counsel card holders and approving officials to follow Government purchase cards rules and in particular avoid split purchases. To improve GISS' partnership management and leverage collaboration, we recommended that the Associate Administrator for Science Mission Directorate and the Goddard Director, in coordination with the Associate Administrator of the Office of International and Interagency Relations, implement to the extent practicable the Government Accountability Office's best practices for establishing partnerships, including the formalization of agreements that outline the roles and responsibilities of each agency in the performance and application of climate research performed at GISS.
We provided a draft of this report to NASA management who concurred or partially concurred with our recommendations and described planned corrective actions. We consider the proposed actions responsive for all eight recommendations and will close them upon verification and completion of those actions. Columbia University also provided comments, which are included in this report.