NASA OIG: NASA'S Commercial Crew Program: Update on Development and Certification Efforts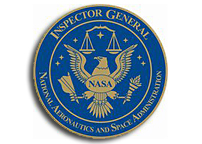 Full report https://oig.nasa.gov/audits/reports/FY16/IG-16-028.pdf
WHY WE PERFORMED THIS AUDIT
Since the Space Shuttle Program ended in July 2011, the United States has lacked the domestic capability to transport crew to the International Space Station (ISS or Station), instead relying on the Russian Federal Space Agency (Roscosmos) to ferry astronauts at prices ranging from $21 million to $82 million per roundtrip. Prior to the end of the Shuttle Program, NASA began working with several U.S. companies to develop commercial crew transportation capabilities. The final phase of the Commercial Crew Program began in September 2014 when NASA selected The Boeing Company (Boeing) and Space Exploration Technologies Corporation (SpaceX) to complete development of crewed spaceflight systems and, assuming the systems meet the Agency's safety and performance requirements, receive certification to begin flying astronauts to the ISS on a regular basis.
In November 2013, we reported that although Boeing and SpaceX were making steady progress in the initial stages of development, the Commercial Crew Program faced several obstacles including an unstable funding stream, aligning cost estimates with Program schedule, providing timely requirement and certification guidance to the two companies, and increasing coordination with other Federal agencies that have a stake in manned spaceflight. We concluded that failure to address these challenges in a timely manner could significantly delay the availability of commercial crew transportation services and extend U.S. reliance on the Russians.
This report is a follow-up to our 2013 review. Our objective was to evaluate NASA's management of the Commercial Crew Program and determine if the Program is meeting cost and schedule goals. We also examined Program risks and the Agency's management of the certification process for Boeing and SpaceX. To complete this work, we reviewed internal controls and relevant laws, regulations, and policies. We also interviewed key personnel at NASA, Boeing, and SpaceX, among others.
WHAT WE FOUND
The Commercial Crew Program continues to face multiple challenges that will likely delay the first routine flight carrying NASA astronauts to the ISS until late 2018 more than 3 years after NASA's original 2015 goal. While past funding shortfalls have contributed to the delay, technical challenges with the contractors' spacecraft designs are now driving the schedule slippages. For Boeing, these include issues relating to the effects of vibrations generated during launch and challenges regarding vehicle mass. For SpaceX, delays resulted from a change in capsule design to enable a water-based rather than ground-based landing and related concerns about the capsule taking on excessive water.
Moreover, both companies must satisfy NASA's safety review process to ensure they meet Agency human-rating requirements. As part of the certification process, Boeing and SpaceX conduct safety reviews and report to NASA on potential hazards and their plans for mitigating risks. We found significant delays in NASA's evaluation and approval of these hazard reports and related requests for variances from NASA requirements that increase the risk costly redesign work may be required late in development, which could further delay certification. Although NASA's goal is to complete its review within 8 weeks of receipt of a hazard report, the contractors told us reviews can take as long as 6 months. We also found NASA does not monitor the overall timeliness of its safety review process.
Given delays in the Commercial Crew Program, NASA has extended its contract with Roscosmos for astronaut transportation through 2018 at an additional cost of $490 million or $82 million a seat for six more seats. If the Program experiences additional delays, NASA may need to buy additional seats from Russia to ensure a continued U.S. presence on the ISS.
WHAT WE RECOMMENDED
To improve NASA's oversight of the Commercial Crew Program, we recommended the Associate Administrator for Human Exploration and Operations (1) implement procedures to monitor the timeliness of NASA's review process for hazard reports to help reduce risk to the Program's schedule and (2) coordinate with Boeing and SpaceX to document a path to timely resolution for variance requests and hazard reports that have exceeded the review period goals. In response to a draft of this report, NASA managers concurred with our first recommendation and described responsive corrective actions. Therefore, the recommendation is resolved and will be closed upon verification and completion of those actions.
NASA management partially concurred with our second recommendation, agreeing coordination with its commercial partners is necessary to ensure hazard reports and variance requests are addressed at the appropriate time and stating it will continue to have weekly discussions with the companies to develop a path for timely resolution. However, we believe NASA needs to take additional action to ensure timely review of hazard reports and avoid the possibility of costly redesign late in the development schedule. Therefore, this recommendation is unresolved pending further discussion with Agency officials.