NASA OIG: NASA's 2017 Top Management and Performance Challenges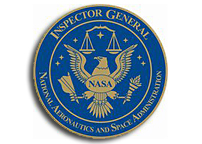 This annual report provides the Office of Inspector General's (OIG) independent assessment of the top management and performance challenges facing NASA, which we organize under the following topics:
• Deep Space Exploration
• NASA's Science Portfolio
• Information Technology Governance and Security
• Aging Infrastructure and Facilities
• Contracting and Grants
In deciding whether to identify an issue as a top challenge, we considered its significance in relation to NASA's mission; whether its underlying causes are systemic in nature; and its susceptibility to fraud, waste, and abuse. Identification of an issue as a "top challenge" does not necessarily denote significant deficiencies or lack of attention on the part of NASA. Rather, all of these issues are long-standing and inherently difficult challenges central to the Agency's mission and, as such, will remain challenges for years. Consequently, these issues require consistent, focused attention from NASA management and engagement on the part of Congress and the public.
That said, this year we removed "Ensuring the Continued Efficacy of the Space Communications Networks" as a top management challenge because of the progress made in addressing the issues we identified in a series of audit reports over the past few years.
Otherwise, the challenges described in this report correspond to those we identified in our November 2016 report and, like previous years, are not listed in priority order.