NASA OIG: NASA's Management and Development of Spacesuits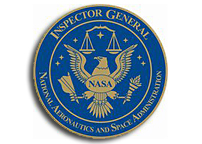 Full report: https://oig.nasa.gov/audits/reports/FY17/IG-17-018.pdf
WHY WE PERFORMED THIS AUDIT
Beginning with the Gemini 4 mission in June 1965, NASA astronauts have ventured outside their spacecraft hundreds of times wearing specialized suits that protect them from the harsh environments of space and provide the oxygen and temperature control necessary to preserve life. The spacesuits NASA astronauts currently use on the International Space Station (ISS or Station) – known as Extravehicular Mobility Units (EMU) – were developed more than 40 years ago and have far outlasted their original 15-year design life.
While maintaining the existing fleet of EMUs for use on the ISS, the Agency has also spent almost $200 million on three spacesuit development efforts to enable human exploration in deep space, including missions to Mars: the Constellation Space Suit System ($135.6 million), Advanced Space Suit Project ($51.6 million), and Orion Crew Survival System ($12 million). A key part of these development efforts will be testing the next-generation spacesuit technologies on the ISS prior to its scheduled retirement in 2024.
In this audit, we examined NASA's efforts to maintain its existing spacesuits and its plans for and progress in developing its next-generation spacesuits. To complete this work, we interviewed Agency and other relevant officials; analyzed cost, schedule, and performance data; and reviewed relevant reports, documents, and presentations.
WHAT WE FOUND

NASA continues to manage an array of design and health risks associated with the EMUs used by ISS crew. In addition, only 11 of the 18 original EMU Primary Life Support System units – a backpack-like structure that performs a variety of functions required to keep an astronaut alive during a spacewalk – are still in use, raising concerns that the inventory may not be adequate to last through the planned retirement of the ISS. Given these issues, NASA will be challenged to continue to support ISS needs with the current fleet of EMUs through 2024, a challenge that will escalate significantly if Station operations are extended to 2028.
Despite spending nearly $200 million on NASA's next-generation spacesuit technologies, the Agency remains years away from having a flight-ready spacesuit capable of replacing the EMU or suitable for use on future exploration missions. As different missions require different designs, the lack of a formal plan and specific destinations for future missions has complicated spacesuit development. Moreover, the Agency has reduced the funding dedicated to spacesuit development in favor of other priorities such as an in-space habitat.
After examining these spacesuit development efforts, we question NASA's decision to continue funding a contract associated with the Constellation Program after cancellation of that Program and a recommendation made by Johnson Space Center officials in 2011 to cancel the contract. Rather than terminate the contract, NASA paid the contractor $80.8 million between 2011 and 2016 for spacesuit technology development, despite parallel development activities being conducted within NASA's Advanced Exploration Systems Division. Moreover, given the current developmentschedule, a significant risk exists that a next-generation spacesuit prototype will not be sufficiently mature in time to test it on the ISS prior to 2024. Finally, little schedule margin exists between anticipated delivery of the Orion Crew Survival System spacesuit in March 2021 and NASA's current internal launch date of August 2021 for its first crewed mission beyond low Earth orbit.
To maintain the efficacy of the current EMUs and ensure successful development of a next-generation spacesuit, we recommended the Associate Administrator for the Human Exploration and Operations Mission Directorate (1) develop and implement a formal plan for design, production, and testing of the next-generation extravehicular activity (EVA) spacesuits in accordance with the exploration goals of the Agency, crew needs, and the planned retirement of the ISS in 2024; (2) conduct a trade study comparing the cost of maintaining the current EMU spacesuit and developing and testing a next-generation spacesuit; and (3) apply lessons learned from operations of existing EVA and launch, entry, and abort spacesuit systems to the design of future exploration spacesuit systems to ensure mitigation of non-life-threatening health risks or other injuries that could impair mission objectives.
In response to a draft of this report, NASA management concurred with our recommendations and described its corrective actions. We consider management's comments responsive; therefore, the recommendations are resolved and will be closed upon verification and completion of the proposed corrective actions.