NASA OIG Audit: NASA's Technology Transfer Process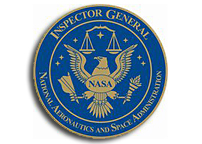 WHY WE PERFORMED THIS REVIEW
Throughout its 60-year existence, NASA has shared its inventions and scientific breakthroughs with the public, academia, and private industry. Memory foam pillows, cell phone cameras, high-definition video, and social media networks all have roots in NASA-developed technologies. This transfer of technology is consistent with the legislation that created NASA, which directs the Agency to provide for the "widest practicable and appropriate dissemination of information concerning its activities and the results thereof." Technology transfer can happen in a variety of ways, sometimes broadly and informally through the publishing of information, and other times more formally through partnerships or licensing of intellectual property. NASA's fiscal year (FY) 2018 budget to promote technology transfer was $18.2 million, which funds the administration—invention disclosure, commercialization assessments, portfolio management, marketing, software release, and infrastructure—of NASA's Technology Transfer Program, responsible for ensuring that NASA-funded inventions are distributed as broadly as practical for public benefit.
In a 2012 audit, we highlighted weaknesses in NASA's technology transfer processes and made five recommendations to strengthen policy, increase awareness of technology transfer requirements throughout the Agency, and maximize the potential of research and development efforts related to technology transfer. In this follow-up audit, we assessed NASA's management of its processes for transferring technology to the commercial sector. Specifically, we evaluated whether recommendations from our prior audit were implemented and working effectively and if NASA Centers were implementing the technology transfer process in accordance with Agency policy. We also looked at how NASA determines the commercial potential of a new technology innovation.
In the course of our audit work, we analyzed a random sample of 38 New Technology Reports (NTR), which NASA employees and contractors use to document the potential commercial applications of their innovations, and conducted 103 interviews with Agency personnel at NASA Headquarters and four NASA Centers. We also interviewed personnel from organizations that did not report any new technologies to obtain their perspectives on the Agency's technology transfer process.
WHAT WE FOUND
NASA's Technology Transfer Program Office and other personnel responsible for technology transfer at the Centers we reviewed during this audit—Glenn Research Center, Goddard Space Flight Center, Langley Research Center, and Marshall Space Flight Center—have made concerted efforts in recent years to improve the overall awareness of NASA's Technology Transfer Program through increased communication and outreach. In 2012, the Agency introduced the e-NTR as the preferred method of submitting NTRs, and in 2014 NASA's Office of Chief Technologist issued a new policy outlining responsibilities for the Agency's technology transfer activities. We found that the four Centers have greatly improved their communication and outreach efforts with NASA technical organizations. These efforts have resulted in a considerable increase in the numbers of NTRs submitted, patent applications filed, and licenses negotiated—effectively increasing NASA's overall commercialization efforts.
Goddard, however, is experiencing poor technology transfer performance outcomes when compared to the other three NASA Centers we reviewed, to include a lower percentage of licenses as well as delays in processing of NTRs and patent applications. We found Goddard's technology transfer process was hindered by a lack of adequate controls and poor collaboration between its Technology Transfer Office and the Office of Patent Counsel, leading to many instances where the Patent Counsel did not use the standard review process for determining commercial viability of a new technology. As a result, NASA lacks reasonable assurance that federally-funded, commercially-viable new technologies at Goddard are being effectively reviewed and disseminated to the widest extent practical to benefit the public and private sector.
WHAT WE RECOMMENDED
In order to improve the effectiveness of the Technology Transfer Program, we recommended that the NASA Technology Transfer Program Executive (1) examine Center-specific operations and enhancements to determine those that could be beneficial if implemented Agency-wide and (2) complete implementation of the two-party authentication system as soon as possible to minimize instances of offices bypassing patenting process requirements. In order to improve the efficiency and effectiveness in pursuing patents for inventions developed by NASA employees and licensing those technologies to commercial customers, we recommend that the Goddard Center Director (3) make needed changes in Goddard's technology transfer processes or personnel to improve the Center's overall performance and (4) establish firm completion dates for the 12 outstanding action items from a November 2017 Lean Six Sigma review. In response to a draft of this report, NASA management concurred with our recommendations and described corrective actions they plan to take. We consider management's comments responsive; therefore, the recommendations are resolved and will be closed upon verification and completion of the proposed corrective actions.