NASA MSFC Internal Email: Procurement Sensitivity for Broad Agency Announcement (BAA) NNM10ZDA001K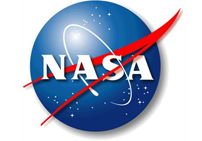 From: This Just In –
MSFC Sent: Monday, June 28, 2010 3:48 PM
To:
Subject: Procurement Sensitivity for Broad Agency Announcement NNM10ZDA001K for Heavy Lift and Propulsion Technology Systems Analysis and Trade Study
June 28, 2010
PS01
TO: All Employees
FROM: PS01/Byron W Butler
SUBJECT: Procurement Sensitivity for Broad Agency Announcement (BAA) NNM10ZDA001K for Heavy Lift and Propulsion Technology Systems Analysis and Trade Study
The BAA NNM10ZDA001K will be released to industry in the near future for the Heavy Lift and Propulsion Technology Systems Analysis and Trade Study acquisition at NASA/MSFC.
Effective immediately, all MSFC employees will cease communications with industry concerning this procurement. This 'blackout' period of communication with industry will continue until proposals have been received and evaluated, the contract is awarded, and the BAA Evaluation Team is released from its responsibilities.
Written requests for information regarding this procurement shall be referred to Melinda E. Dodson at e-mail at melinda.e.dodson@nasa.gov, the designated formal point-of-contact. Requests for information or clarification on the BAA shall be handled in like manner. Compliance with the above will ensure the dissemination of uniform responses to all inquiries and eliminate the possibility of preferential treatment of any prospective offeror. This blackout notice is not intended to terminate all communication with offerors. The designated Contracting Officer should continue to provide information as long as it does not create an unfair competitive advantage or reveal proprietary data.
The administration of existing and incipient contracts with industry competing on this requirement shall be conducted by the responsible MSFC personnel who shall, at all times, be fully aware of the extremely sensitive nature of their contact with such firms, and under no circumstances shall BAA NNM10ZDA001K be discussed. It is important that all MSFC employees adhere to the above stated policy so that our goal of equitably treating all prospective offerors may be achieved.
Original Signed by
Byron W. Butler
Procurement Officer