NASA MODIS Image of the Day: September 13, 2008 – Haze over Eastern China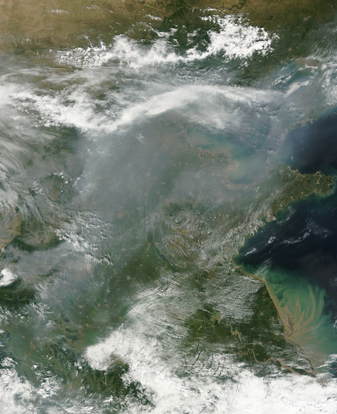 Beijing actually experienced blue skies in mid-August 2008 during the Summer Olympic Games.
Haze returned to the region, however, and by early September, the city was considering keeping in place the restrictions that had been aimed at reducing pollution during the Olympics.
The MODIS on NASA's Terra satellite captured this image on September 6, 2008. A band of clouds, possibly mixed with haze, appears over Beijing. To the south lies a large blanket of haze that stretches eastward over Bo Hai.