NASA Mars Rover and Spacecraft Models, Team Members at Capitol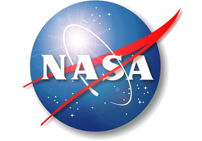 MOFFETT FIELD, Calif. Leaders from NASA's Ames Research Center, NASA's Jet Propulsion Laboratory, Pasadena, Calif., and NASA's Dryden Flight Research Center, Edwards, Calif., will join industry representatives from across the state Monday, March 11 and Tuesday, March 12, to meet with General Assembly members and discuss California's role in pioneering aerospace.
California Aerospace Week will bring full-scale models of three generations of NASA Mars rovers to the west steps of the State Capitol on Tuesday, March 12, weather permitting. Rover team members from NASA centers in California will answer questions. Models make it easy to see similarities in design, but great differences in size, by comparing the first Mars rover (Sojourner), the second generation (Spirit and Opportunity) and the newest (Curiosity).
Supplemental displays feature the California-made Chemistry and Mineralogy (CheMin) science instrument on the Mars Curiosity rover that analyzes powdered rock, as well as a demonstration of a Mars rovers' suspension system that can safely crawl across the backs of children simulating Martian rocks. Additionally, NASA will display models of two spacecraft; IRIS, a sun-studying telescope scheduled to launch off the California coast in May, and LADEE, NASAs next lunar robotic mission to study the moon's dust and atmosphere. There also will be a presentation of nanosatellites, a revolutionary low-cost concept for testing emerging and off-the-shelf technologies that may be used in future space missions.
WHEN AND WHERE (all times PDT):
Monday, March 11:
– 2 to 3 p.m.: Adam Steltzner, lead engineer at JPL for the entry, decent and landing phase of the Mars Science Laboratory (MSL), to deliver Senate Distinguished Speaker series presentation will speak about the MSL mission and the importance of encouraging students' interest in science, technology, engineering and mathematics.
– Resolution presented on the Senate Floor to declare March as California Aerospace Month 2013. Senate floor, State Capitol, 1400 Tenth St., Sacramento.
Tuesday, March 12,
– 11 a.m. to 4 p.m.: "Mars in California" rover models and other displays, west steps of State Capitol, weather permitting. Ames' Tori Hoehler, co-investigator for the CheMin instrument will be available to answer questions.
– 9 to 11 a.m., "California Dreamin': Innovation and Advancements from the California Aerospace Industry" expert panel presentation to provide updates about aerospace innovation and about how space-based Earth observation aids California's management of water, wildfire control and earthquake hazards, Governor's Council Room, First Floor, State Capitol. Participants include:
– California State Senator Steve Knight, chair of the Defense and Aerospace Select Committee, moderator
– Stuart Witt, CEO and general manager, Mojave Air and Space Port
– Eugene Tattini, JPL deputy director
– Daryl Pelc, vice president, Engineering & Technology, Phantom Works, The Boeing Company
– Ken Washington, vice president, Advanced Technology Center, Lockheed Martin
– John Daegele, vice president, Advanced Mission Programs, Northrop Grumman Corp.
– Noon to 1:30 p.m., "Earthquakes, Fires and Water: NASA Observation at Work in California" panel presentation, Governor's Council Room, First Floor, State Capitol. Presentations include:
– 12:05 p.m.: S. Pete Worden, director of NASA Ames Research Center, welcomes the audience and gives an overview of NASA's Earth observation efforts including NASA Dryden's assets for California
– 12:20 p.m.: Vince Ambrosia, senior research scientist at Ames to discuss NASA's efforts to help fight wildfires
– 12:30 p.m.: Ed Sheffner, deputy chief of the Ames Earth Science Division to discuss NASA efforts to help sustainable water usage
– 12:40 p.m.: Duane Waliser, JPL chief scientist for Earth
– 12:50 p.m.: Andrea Donnella, JPL geophysicist/QuakeSim principal investigator
– 1 p.m.: Q & A-
– 1:15 p.m.: Solar Impulse
Wednesday, March 13:
Capitol office visits by stakeholders in the industry with elected officials, regarding aerospace issues in California.
Thursday, March 14:
Members and staff tour NASA Ames and Lockheed Martin Space Systems Company.
– 11 am – 1:15 p.m.: Depart from the West Steps of the Capitol travel from Sacramento to NASA Ames
– 1:15 – 1:30 p.m.: Arrive at NASA Ames
– 1:30 – 2:45 p.m.: NASA tours hyperwall-2, Arc Jet Complex (possible visit to view the Solar Impulse plane)
– 2:45 – 3 p.m.: Travel from NASA to Lockheed Martin Space Systems
– 3 – 4:30 p.m.: Tour Lockheed Martin Space Systems' Solar Array Facility, Satellite Systems, and Missile Defense Systems
– 4:30 p.m.: Depart for Sacramento
All participants must be U.S. Citizens and are required to bring current state government issued identification (i.e. a valid driver's license) or U.S. Passport to enter Lockheed Martin.
For more information on NASA Ames, visit: http://www.nasa.gov/ames
For more information on NASA JPL, visit: http://www.nasa.gov/jpl
For more information about NASA Dryden, visit: http://www.nasa.gov/dryden