NASA LaRC Internal Memo: Notes from the Center Leadership Council's Recent Retreat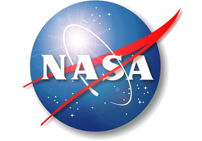 Thank you for taking a few minutes to read about the Center Leadership Council's (CLC) recent "mini-retreat."
Over the last 24 months or so the senior staff has developed a strategy as to how the Center will contribute to the Agency's mission. To support that strategy, we have put in place a variety of strategic initiatives: ViTAL, to address aging infrastructure; Workforce, to ensure we have the right people with the right skills; Comprehensive Digital Transformation, or CDT, to develop a comprehensive vision for our aerospace disciplines, the future digital work environment and their combined ability to impact NASA missions; and a Business Development concept of operations to clarify our business priorities and the strategy to achieve them.
We are counting on our Product Units (PUDs) and their business development managers (BDMs) to identify and pursue opportunities for the Center make even more significant contributions to mission directorate programs and projects in collaboration with the other NASA Centers, government agencies, academia and industry. We are counting on our seven Product Line Leads (PLLs) to identify integrated, systems level, state-of-the-art multidisciplinary solutions to those Agency needs. We are counting on our Core Resource Units (CRUDs) to acquire, develop and nurture the capabilities (skills, facilities and computational tools) required to develop and implement those solutions. We are counting on our Mission Support Organizations (MSOs) to provide the critical support required to deliver on our commitments.
When we selected the PLLs last fall, we asked them to roadmap the integrated solutions that will enable the Center to reach its vision. Their reporting was the Central element of this mini-retreat. With the Product Units, the PLLs identified the key technical outcomes that will enable our Aeronautics, Science and Exploration visions. They also began to identify the challenges that need to be addressed to bring about those outcomes. In turn, they started to provide keen insight that Center leadership will use to inform not only our business development processes but also the Center's other strategic initiatives.
Throughout this process it became clear that the most valuable part of these mapping efforts was more than just improving what we're currently doing; it was how the mapping helped identify what we need to start doing and the necessary technical outcomes and associated LaRC products that will be required to provide integrated solutions to achieve future Agency goals and objectives.
We've decided that moving forward, we will focus the road-mapping work of the PLLs on those high priority outcomes in which LaRC is not engaged yet, but where we can provide products and solutions that move the Agency vision forward. For near to mid-term opportunities, the PLLs will work with the PUDs to roadmap solution development and with their BDMs to produce capture plans that secure that work. For mid- to long-term opportunities, the PLLs will work with the Langley Technical Council (LTC) to uncover opportunities for integrated solutions that have game changing impact on the future missions' success. CRUDs will integrate the capabilities needed to enable those high priority new opportunities along with those required to meet our existing/planned commitments
Although the PLLs will be the ones responsible for developing cross-cutting solutions that bring about selected technical outcomes, their success will be dependent upon gathering input from many of you, the subject matter experts who can help inform ways to address the challenges we're facing and the best possible LaRC products that will contribute to Agency success.
You can expect to hear more about center-wide workshops and other efforts to gather input, so please stay tuned to @LaRC and the Center's Strategy website for more information. I encourage each of you to spend some time in the strategy site, and familiarize yourself with the new terminology, as well as key roles and responsibilities.
In the course of developing our strategy, we have striven to collect your input, during Town Halls, Line & Project Manager meetings, Open Door sessions, focus groups and surveys – where you shared concerns about the Center's future, about the shrinking budget and its impact on our people, our capabilities and our future contributions. More than anything, what you also shared was your passion, and a clear commitment to ensure that the kind of work being done here not only increases our mission contributions, but also makes a difference in the world around us.
Thanks again for your time, and I encourage you to ask questions, provide feedback, speak with your peers and management, and learn more about our vision – and the strategies to help us achieve it – by visiting the LaRC Strategy Site at: https://strategy.larc.nasa.gov.
Thank you.
Steve Jurczyk
Center Director