NASA JSC Solicitation: Venture Capitalist Consulting Services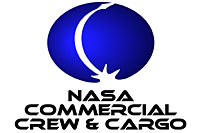 Synopsis/Solicitation Combo – Dec 21, 2005
General Information
Solicitation Number: NNJ06139211R
Posted Date: Dec 21, 2005
FedBizOpps Posted Date: Dec 21, 2005
Original Response Date: Jan 11, 2006
Current Response Date: Jan 11, 2006
Classification Code: R — Professional, administrative, and mgmt support services
NAICS Code: 523930 – Investment Advice
Contracting Office Address
NASA/Lyndon B. Johnson Space Center, Houston Texas, 77058-3696, Mail Code: BT
Description
This notice is a combined synopsis/solicitation for commercial items prepared in accordance with the format in FAR Subpart 12.6, as supplemented with additional information included in this notice. This announcement constitutes the only solicitation; offers are being requested and a written solicitation will not be issued.
This notice is being issued as Request for Proposal (RFP) for Venture Capitalist Consulting Services. The contractor shall provide consulting as a Venture Capitalist for the Commercial Orbital Transportation Services (COTS) Demonstrations Team. The contractor shall perform the following functions:
a. Support NASA in evaluating the business and management aspects of COTS participant's proposals. At times this requires that the contractor co-locate with the COTS team in Houston, Texas in office space to be provided by NASA. The contractor shall read business plans, assess them, and document findings.
b. Assist NASA in assessing the business and management performance of selected COTS partners. This requires that the contractor monitor business and management information received from partners and assess the information for trends that might indicate programmatic risk, and propose to NASA strategies for abating such risk. The contractor shall attend periodic status briefings at partner locations as directed by NASA.
Average support of three days per week is required. All recommendations and opinions shall be submitted in written form.
Travel shall be authorized on a per-trip basis by NASA. Travel costs will be reimbursed in accordance with Federal Acquisition Regulation (FAR) 31.205-46, Travel Costs.
The period of performance for these services is January 18, 2006 through September 30, 2006.
The contractor shall submit a resume which includes biographical information, history of relevant experience, and professional references.
The contractor is required to sign a non-disclosure agreement and organizational conflict of interest avoidance certificate to ensure there is no conflict of interest with COTS participants.
The provisions and clauses in the RFP are those in effect through FAC 05-06.
This procurement is a total small business set-aside. See Note 1.
The NAICS Code and the average receipts for this procurement are 523930 and $6.0M respectively. The offeror shall state in their offer their size status for this procurement.
All responsible sources may submit an offer which shall be considered by the agency.
Delivery to the Transportation Officer building 421, is required by September 30, 2006. Delivery shall be FOB Destination.
The DPAS rating for this procurement is DO-C9.
Offers for the items(s) described above are due by 2:00 pm on January 11, 2006 to 1740 NASA Parkway, Suite 101, Houston, TX 77058 and must include, solicitation number, FOB destination to this Center, proposed delivery schedule, discount/payment terms, warranty duration (if applicable), taxpayer identification number (TIN), identification of any special commercial terms, and be signed by an authorized company representative. Offerors are encouraged to use the Standard Form 1449, Solicitation/Contract/Order for Commercial Items form found at URL: http://server-mpo.arc.nasa.gov/Services/NEFS/NEFSHome.tml
Offerors shall provide the information required by FAR 52.212-1 (JAN 2005), Instructions to Offerors-Commercial, which is incorporated by reference.
If the end product(s) offered is other than domestic end product(s) as defined in the clause entitled "Buy American Act — Supplies," the offeror shall so state and shall list the country of origin.
FAR 52.212-4 (OCT 2003), Contract Terms and Conditions-Commercial Items is applicable.
FAR 52.212-5 (JAN 2005), Contract Terms and Conditions Required To Implement Statutes or Executive Orders-Commercial Items is applicable and the following identified clauses are incorporated by reference:
52-203-6 (JUL 1995), Restrictions on Subcontractor Sales to the Government, with Alternate I 52-219-6 (OCT 1995), Notice of Total Small Business Set-Aside 52.219-14 (DEC 1996), Limitations on Subcontracting 52.222-3 (JUN 2003), Convict Labor 52.222-19 (JUN 2004), Child Labor – Cooepratino with Authorities and Remedies 52.222-21 (FEB 1999), Prohibition of Segregated Facilities 52.222-26 (APR 2002), Equal Opportunity 52.222-35 (DEC 2001), Equal Opportunity for Special Disabled Veterans, Veterans of the Vietnam Era, and Other Eligible Veterans 52.222-36 (JUN 1998), Affirmative Action for Workers with Disabilities 52.222-37 (DEC 2001), Employment Reports on Special Disabled Veterans, Veterans of the Vietnam Era, and Other Eligible Veterans 52.232-33 (OCT 2003), Payment by Electronic Funds Transfer – Central Contractor Registration 52.232-34 (MAY 1999), Payment by Electronic Funds Transfer – Other than Central contractor Registration
The FAR may be obtained via the Internet at URL: http://www.arnet.gov/far/
The NFS may be obtained via the Internet at URL: http://www.hq.nasa.gov/office/procurement/regs/nfstoc.htm
The provisions of FAR 52.232-31, Invitation to Propose Financing Terms is also applicable to this RFP.
All contractual and technical questions must be in writing (e-mail or fax) to Susan Stefanovic not later than January 3, 2006. Telephone questions will not be accepted.
Selection and award will be made to that offeror whose offer will be most advantageous to the Government, with consideration given to the factors of proposed technical merit, price, and past performance. It is critical that offerors provide adequate detail to allow evaluation of their offer. (SEE FAR 52.212-1(b)).
Offerors must include completed copies of the provision at 52.212-3, Offeror Representations and Certifications – Commercial Items with their offer. These may be obtained via the internet at URL: http://prod.nais.nasa.gov/eps/Templates/Commercial_Greater_Than_25K.doc . These representations and certifications will be incorporated by reference in any resultant contract.
An ombudsman has been appointed — See NASA Specific Note "B".
Prospective offerors shall notify this office of their intent to submit an offer. It is the offeror's responsibility to monitor the following Internet site for the release of solicitation amendments (if any): http://prod.nais.nasa.gov/cgi-bin/eps/bizops.cgi?gr=D&pin=73 . Potential offerors will be responsible for downloading their own copy of this combination synopsis/solicitation and amendments (if any).
Any referenced notes may be viewed at the following URLs linked below.
Point of Contact
Name: Susan L. Stefanovic
Title: Contract Specialist
Phone: (281) 792-7536
Fax: (281) 333-9853
Email: susan.l.stefanovic@nasa.gov
Name: James W. Bailey
Title: Contracting Officer
Phone: (281) 792-7537
Fax: (281) 333-9853
Email: james.bailey-1@nasa.gov