NASA JSC Solicitation: ISS Cargo Transportation Services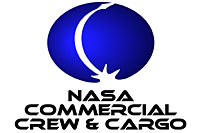 Table 1 Example Cargo – Posted on Dec 08, 2006
Table 2 Cargo Carrier Capab. & Contraints Matrix – Posted on Dec 08, 2006
General Information
Solicitation Number: NNJ07ISSBG
Posted Date: Dec 08, 2006
FedBizOpps Posted Date: Dec 08, 2006
Original Response Date: Dec 18, 2006
Current Response Date: Dec 18, 2006
Classification Code: 18 — Space vehicles NAICS Code: 336414 – Guided Missile and Space Vehicle Manufacturing
Contracting Office Address
NASA/Lyndon B. Johnson Space Center, Houston Texas, 77058-3696, Mail Code: BG
Description
REQUEST FOR INFORMATION
This is a request for information (RFI) only and does not constitute a commitment, implied or otherwise, that NASA JSC will take procurement action in this matter. Further, neither NASA JSC nor the Government will be responsible for any cost incurred in furnishing this information.
The intent of this RFI is to obtain information on ISS commercial resupply opportunities in the interim period prior to completion of the Commercial Orbital Transportation Services (COTS) Phase I demonstrations and initiation of COTS Phase II. NASA continues to pursue space transportation services on a long term basis through the COTS Phase I and Phase II program. This RFI is only being used to gather market research for NASA to make a decision regarding acquisition strategy for the requirements described below. This RFI is open to US domestic and foreign firms. Respondents should assume they will be required to meet all U.S. laws and regulations.
The National Aeronautics and Space Administration (NASA) is soliciting information from potential sources that can provide:
1) A single flight in 2009 for the delivery of 2000 kilograms (kg) of passive dry cargo to the International Space Station (ISS) with equivalent volume of trash or waste disposal removed from the ISS. Dock time shall be not less than 30 days with an operational readiness date in April 2009.
2) Cargo Characteristics:
Unpowered, pressurized cargo and trash/waste
Average Cargo Density
230 kg/m3 for launch cargo
200 kg/m3 for trash/waste items at full capacity
See Table 1 for cargo example mass/dimensions
Launch Cargo may include but is not limited to:
Food containers
Crew provisions and crew health care packed in Half Cargo Transfer Bags (CTBs)
Logistics spares (all items no larger than Progress hatch – 800 mm)
Other CTB packed cargo
Late Access Cargo: Provide late access/stowage for 10% of capability at launch minus 4 (L-4) days.
Trash/Waste items may include but is not limited to:
Trash packing foam (zotek, minicell or pyrell)
Consumable logistics items
Waste consumables (see Table 1)
3) Launch vehicle environments induced on the cargo will be enveloped by the environments of existing ISS launch vehicles. No additional cargo certification for launch environments will be required by NASA. See Table 2 for ISS Cargo Carrier Environments.
4) Compliance with the appropriate visiting vehicle integration and interface requirements. In addition, a demonstration of all required certification of flight readiness and safety review processes shall be met. The cargo vehicle shall meet the ISS hardware and software interface planned for post April 2009. Additionally, the cargo vehicle shall meet the intent of the proximity operations, crew monitoring, and safety requirements enveloped by current visiting vehicle requirements.
5) A mission reliability of at least 95% at a 50% confidence level.
6) Cargo transportation and stowage requirements for launch facilities outside of the US:
Provide for cargo transportation from major port of entry to launch facility. Provide controlled temperature environment during transportation and stowage phase.
Assist and coordinate the customs clearance and required ministry/administrative services as required by the country of import.
Additional cargo transportation and stowage requirements for all launch facilities, regardless of location:
Provide for secure, controlled environment storage of cargo until time of vehicle integration.
Secure environment shall be defined as a locked area that requires keyed (or equivalent) entry and documentation of personnel entering.
Controlled environment shall be defined as a standard atmospheric pressure and temperature control between 32 to 90 degrees Fahrenheit.
Provide clean room facility for NASA personnel for final check-out/packaging of cargo prior to integration as required.
For the requirements above, NASA JSC is requesting information that responds to all of the topics below:
1. Provide data that supports a proven system with flight history and successful capability to complete rendezvous and docking/berthing operations to the ISS. In addition, provide a general description of docking/berthing methods, the port utilized, and the ISS capabilities that will be used.
2. For all subcontractors that are estimated to cost over $10M, provide evidence of capability, readiness and letter of commitment from the subcontractor to support requirements. For all prime and subcontractor entities that are not US corporate entities, provide a letter of agreement from the appropriate foreign government authority.
3. Assuming an authority to proceed date of September 28, 2007, provide data that proves the ability to support an operational capability of April 2009. 4. Assuming a fixed price final contract, provide a high fidelity estimated total price with supporting rationale and discussion of basis of estimate. Respondents may assume some form of contract financing under FAR Part 32 in accordance with the contract type will be permitted.
Interested offerors having the required specialized capabilities should submit a reply of 25 pages or less responding to all the topics discussed above. The reply should be in a .pdf format.
Although all comments received will be carefully reviewed and considered for inclusion in a possible later action, the initiators of this request make no commitment to include any particular recommendations. Respondents will not be notified of the results of the evaluation.
No RFP solicitation exists; therefore, do not request a copy of the solicitation. If a solicitation is released it will be synopsized in FedBizOpps and on the NASA Acquisition Internet Service. It is the potential offerors responsibility to monitor these sites for the release of any solicitation or synopsis.
GENERAL INFORMATION
Schedule (all deadlines are for 4:00 p.m. Central Time):
Provide Notice of Intent to Respond: 12/18/2006
Deadline for Submittal of Questions: 12/18/2006
Posting of Questions and NASA's Responses: 12/22/2006
Response Date: 01/08/2007
Send Three (3) copies of your response to this RFI to
NASA Lyndon B. Johnson Space Center
Attn: BG/Diana DeNardo
2101 NASA Parkway,
Houston, TX 77058
Tel: 281-244-8458
Fax: 281-244-2370
Email: diana.denardo-1@nasa.gov
Point of Contact
Name: Diana Denardo
Title: Contract Specialist
Phone: (281) 244-8458
Fax: (281) 244-2370
Email: diana.denardo-1@nasa.gov
Name: Stacy M. Holden
Title: Contracting Officer
Phone: (281) 244-8260
Fax: (281) 244-2370
Email: stacy.m.holden@nasa.gov