NASA JSC Solicitation: Commerical Space Transportation Services Phase 1 Demonstration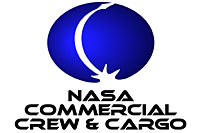 Synopsis – Oct 19, 2007
General Information
Solicitation Number: JSC-COTS-2
Posted Date: Oct 19, 2007
FedBizOpps Posted Date: Oct 19, 2007
Original Response Date: N/A
Current Response Date: N/A
Classification Code: A — Research and Development
Set-Aside Code:
Contracting Office Address
NASA/Lyndon B. Johnson Space Center, Houston Texas, 77058-3696, Mail Code: BD
Description
As a continuation of the COTS Phase 1 project, NASA/JSC plans to solicit proposals from all interested industry participants for Earth to orbit space flight demonstrations of any combination of the following mission capabilities:
A) External unpressurized cargo delivery and disposal,
B) Internal pressurized cargo delivery and disposal,
C) Internal pressurized cargo delivery, return and recovery,
D) Crew Transportation.
The demonstration(s) would culminate with a rendezvous and docking or berthing with the International Space Station (or another suitable alternate test bed) and disposal or recovery of cargo. Proposals for mission capability D, crew transportation, would be considered for execution only after the successful demonstration of mission capability C.
The objective of these space flight capability demonstrations is to stimulate the commercial space transportation market to help develop safe, reliable, and cost effective access to and from low-Earth orbit.
NASA plans to use its Space Act authority to enter into one or more funded agreements. Because a primary purpose of a NASA investment would be to facilitate commercial orbital transportation service capabilities for, in part, U.S. Government use, NASA would consider proposals only from U.S. commercial providers as defined by the Commercial Space Act of 1998.
NASA plans to release an announcement soliciting proposals on October 22, 2007. Responses would be due 30 days later, with agreements executed in early 2008.
Potential respondents are responsible for monitoring the Internet site for the release of the announcement and for downloading their own copy of the announcement and amendments (if any). Any referenced numbered notes may be viewed at the following URLs linked below. An ombudsman has been appointed — See NASA Specific Note "B".
The announcement and any related documents will be available over the Internet. These documents will reside on a World-Wide Web (WWW) server, which may be accessed using a WWW browser application. The Internet site, or URL, for the NASA/JSC Business Opportunities page is http://prod.nais.nasa.gov/cgi-bin/eps/bizops.cgi?gr=D&pin=73 .
All questions must be submitted in writing to the Agreements Officer (e-mail or FAX). Telephone questions will not be accepted. NASA does not intend to publicly post questions and answers to this synopsis.
Point of Contact
Name: K. Lee Pagel
Title: Agreements Officer
Phone: 281-483-3945
Fax: 281-483-3106
Email: [email protected]